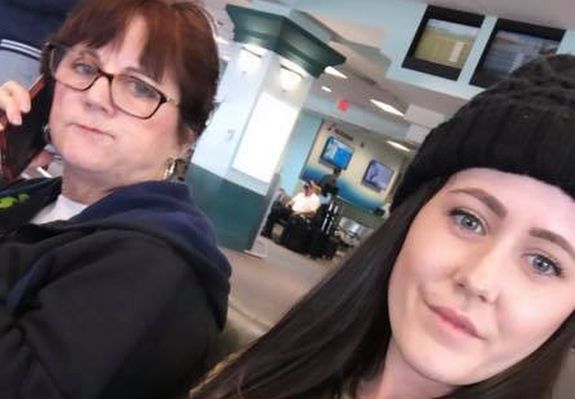 From going back to feuding with their moms to going ham after fans ask if you're engaged, it's been another busy week for the stars/former stars of the Teen Mom franchise! In an effort to bring you up-to-date on the latest Teen Mom OG and Teen Mom 2 news, The Ashley brings you the Teen Mom News Pile.
Here are some of the major (and minor but interesting) 'Teen Mom'-related things that happened over the last few days…
Cole DeBoer Calls Out MTV for Being "Very Sh**ty & Also Shady"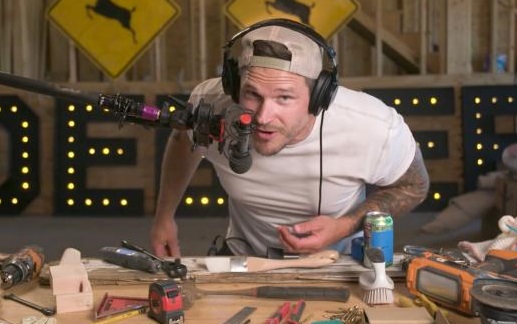 Former 'Teen Mom 2' dad Cole DeBoer may exclusively talk in a baby voice, but the husband of Chelsea Houska once had some very grownup words to say about MTV.
In new court documents obtained by The Sun regarding the $4 million lawsuit between Chelsea and Cole and the couple's former branding/consulting company Envy, Chelsea's husband called out his former employer for being "very sh**ty and also shady" when it comes to paying cast members.
As The Ashley previously told you, Envy sued Chelsea and Cole in 2020 for allegedly withholding money made from social media promotions, and the HGTV stars went on to countersue Envy later that year, alleging that Envy actually withheld nearly $155,000 from them. Envy has since demanded 35 percent of the couple's 'Teen Mom 2' earnings.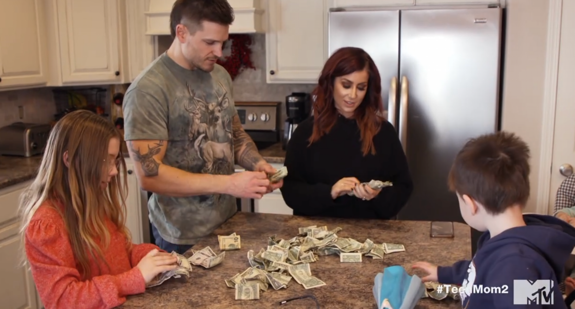 Cole's comments were revealed in a statement recently filed by William Gerard Dzombak–- the Down Home Fab stars' former manager–- in support of the couple's summary judgment to have the case dismissed without a trial, thus preventing Sara Nemerov-– owner of Envy–- from obtaining any of the money Cole and Chelsea earned from 'Teen Mom 2.'
In an effort to prove how uninvolved Envy was with the reality series, William cited a 2016 email Cole sent to Sara after realizing he hadn't been paid the correct amount of money for two years of 'Teen Mom 2' appearances.
"Looking for a little help/advice from you as well," Cole's 2016 email to Sara read. "MTV is very sh**ty and also shady when it comes to paying everyone."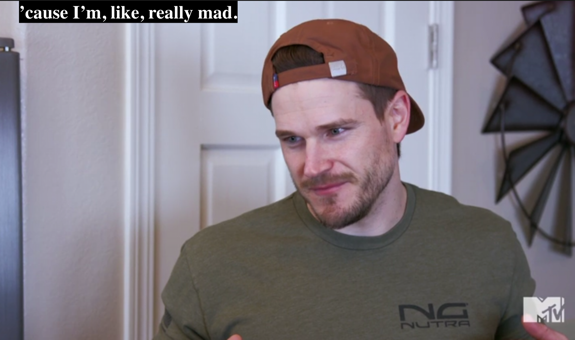 Cole went on in his email to claim that the network also "happened to 'forget'" to pay Chelsea's daughter Aubree what she was owed for the same two-year period.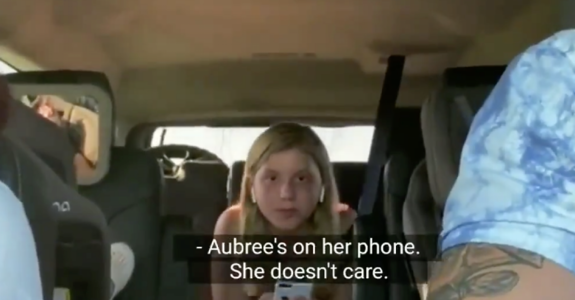 "On top of that trying to add up what Chelsea and myself have both received and adding up what we are actually owed isn't even close and time is rolling by which seems those payments are getting pushed off and forgotten," he continued, stating elsewhere in the email "there is still a lot owed" to him and his family, based on contracts and payment records.
The owner of Envy allegedly forwarded Cole's concerns to Cole and Chelsea's then-manager, claiming she was "advised not to get involved."
The lawsuit is ongoing.
Jenelle Evans Announces That She Is (Once Again) Not Getting Along with Her Mom Barbara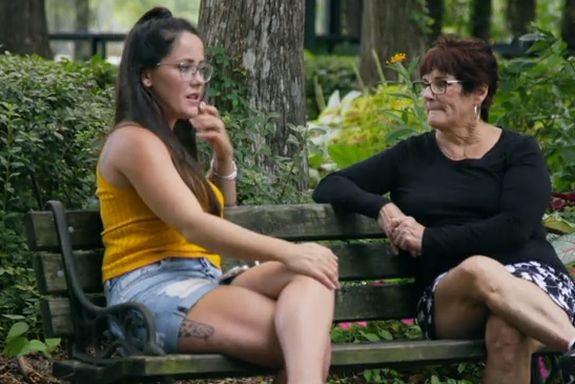 Former 'Teen Mom 2' star Jenelle Evans is back to feuding with her mom Barbara Evans following a recent family vacation to Puerto Rico.
Jenelle revealed the current status of her ever-changing (but mostly bad) relationship with Barb on TikTok this week, claiming she was once again distancing herself from her mom "because of what happened on my trip."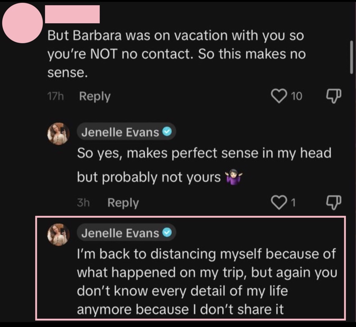 While she didn't provide details as to what sort of trouble went down in paradise, it apparently wasn't bad enough to make Jenelle crop her mom out of the family photos she posted to social media.
Jenelle's remarks on her (latest) beef with Barb were made in the comment section of a TikTok the former 'Teen Mom 2' star posted earlier this week in which she stitched a video by someone calling out their "narcissistic mother" for allegedly bulling, tormenting, harassing and hitting them in the presence of their own children.
"I get it, I do," Jenelle says in response to the clip, before giving advice on how she has dealt with her own "narcissistic mother."
"One thing that helped is cut them off," Jenelle says. "Your children are probably being taken care of because you're fighting back for custody, but do what you need to do. Don't worry about them and distant yourself.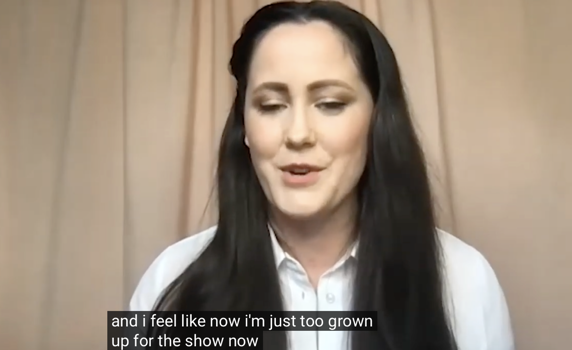 "Stay at a friend's house, if you don't have a friend, stay at a different relative's, somewhere where you can find peace for a little bit," she continued. "With peace comes clarity and then you're gonna be able to think."
Jenelle went on to claim that putting distant distance between her and Barb made Barb "realize that our relationship as mother and daughter wasn't going to go good if she was going to continue to act that way."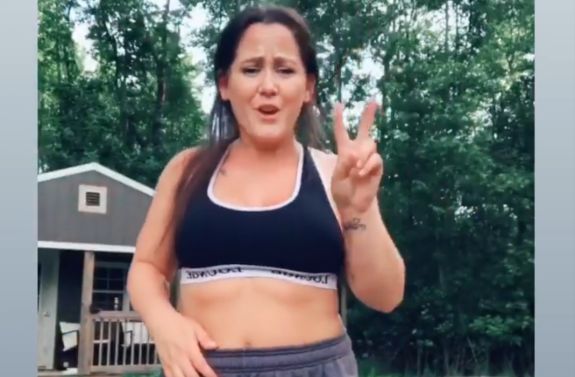 Jenelle, clearly cosplaying as some sort of pseudo life coach/trauma counselor this week, notes that although she's "found peace," the same cannot be said for her relationship with Barb.
"I'm still dealing with a rocky relationship with my mom as it is," she says. "So hang in there girl, cause we're all going through it."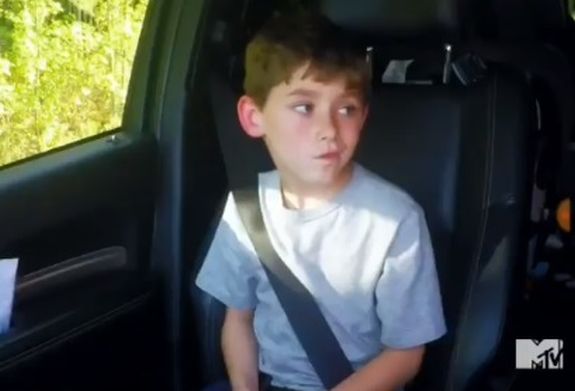 Leah Messer Says She Used to Think Twice-Divorced with Three Kids By Age 23 Was Her "Destiny"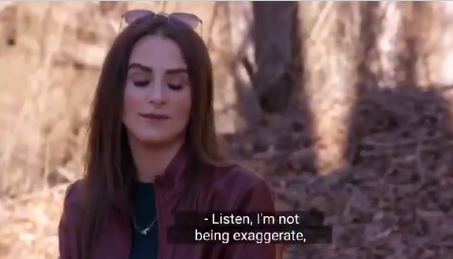 'Teen Mom 2' fans were surprised back in 2015 when Leah divorced her second husband, Jeremy Calvert. It marked Leah's second divorce by the age of 23, which seemed wild (even by 'Teen Mom' standards). While fans were bewildered that Leah had so many marriages and divorces (and girlseses) under her belt by the age of 23, it wasn't surprising to Leah or her family.
"No one seemed shocked, except for my family attorney," Leah said in a new interview with Teen Vogue. "That is really what I thought was normal and what I thought was my destiny."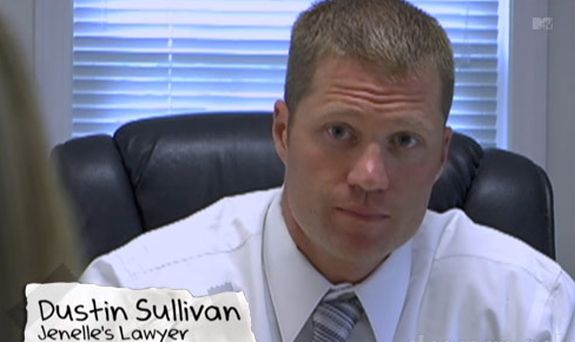 Leah told the magazine that, although she had childhood ambitions to become a doctor, she kind of expected that she'd end up having a bunch of youngins at a young age.
"It was normal," Leah— who gave birth to her twins at 17— said. "That was the life for many women before me. This was what was expected."
Leah stated that she came from a long line of teen moms. Her own mother Dawn gave birth to Leah at age 16. Dawn's mother, Delta, had Dawn when she was 18.
(Leah's younger sister, Victoria, also followed the same pattern. She is only 28 but is currently on her third marriage and has five children.)
Leah— who is now 31— says that she is determined to break the cycle of teen motherhood for her own three daughters.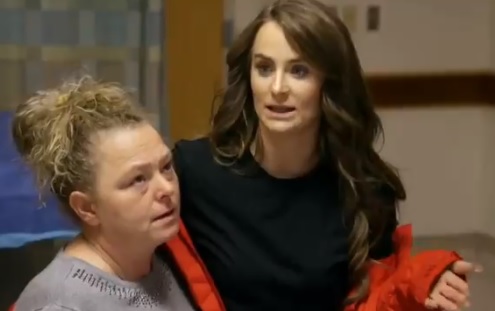 "It's the little things, like booking their first gynecologist appointments together next year and having these open conversations with them… that I think will be enough to break the cycle," Leah said. "I love them no matter what their journey may be, but I do want more for them and I always will."
Cory Wharton Is Not Happy That People Want Him to Propose to His Baby Mama Taylor Selfridge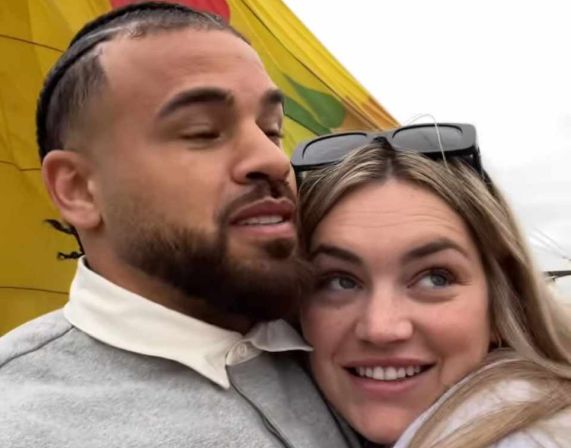 Cory got quite peeved after his fans and friends questioned him about proposing to his two-time baby mama, Taylor.
On Friday, Cory posted photos and videos from a hot air balloon tour he and Taylor took. The cover photo featured him and Taylor smooching in front of the balloon, and many of Cory's Instagram followers thought that the post was actually an engagement announcement.
View this post on Instagram
The majority of the post's comment section contained questions about whether Cory had proposed to Taylor on the ride. Others asked why Cory— who shares two daughters with Taylor—hadn't yet asked Taylor to be his wife.
"Was there a proposal?" Brittany Baldi— who appeared on The Challenge with Corey— asked.
"She probably lowkey crying because she thought it was going to be a proposal," someone else wrote, referencing a part of the video where Taylor appears to be tearing up.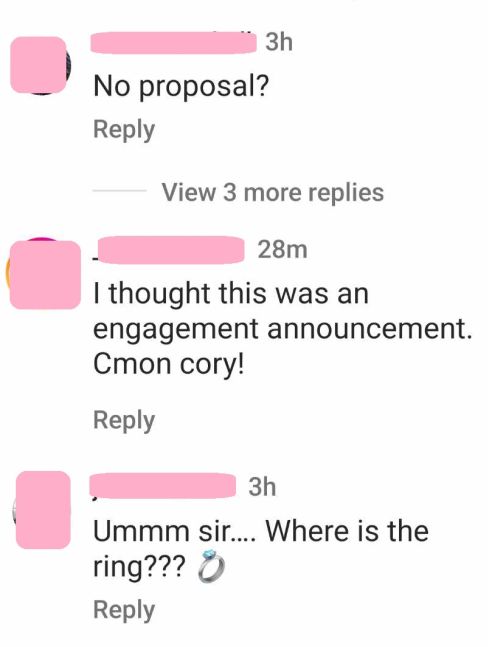 "Cory, it's time to propose! You got me all excited!" another person commented.
Cory was not happy with his followers' engagement suggestions. In a video posted to Instagram Stories on Friday, Cory yelled at those who peppered him with questions about getting engaged.
"Oh propose, propose!" Cory said, mocking the comments. "Where's the ring?"
"Shut up! This ain't your life," he said. "Let me live my life!"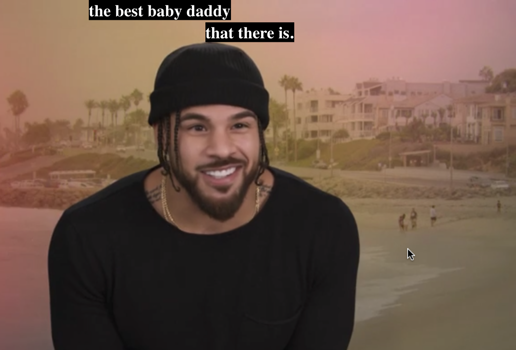 The 'Teen Mom OG' couple has been questioned about their marriage plans before. During a June 2020 interview, Cory told Hollywood Life, "Marriage, if it happens down the road, it happens…We don't really talk about it all that much."
Cory and Taylor share daughters Mila Mae, who was born in April 2020, and Maya Grace whom Taylor gave birth to in June 2022.
To catch up on more recent 'Teen Mom' news, click here!
(Photos: Instagram: MTV)