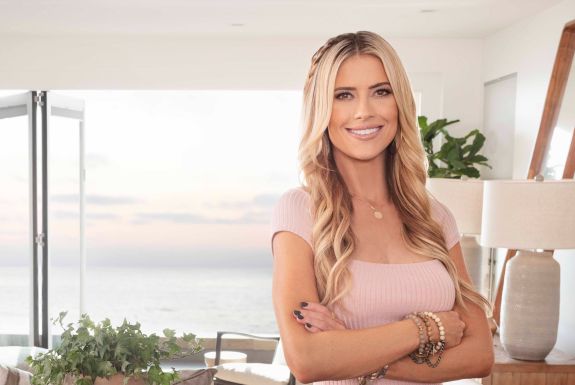 Christina Hall is going to be renovating a lot more homes, both on the California coastline and the Tennessee countryside.
The designer and real estate investor is coming back to HGTV for new seasons of both her shows, Christina on the Coast and Christina in the Country, the network announced on Thursday.
The new seasons will debut in 2024.
"Christina has an exceptional ability to capture our audience with her zest for new experiences, relatable family life and inspiring design style," Loren Ruch, head of content for HGTV, said in a statement released by the network. "Her popular series have brought millions of fans alongside her journey, and we'll keep rooting her on as the next chapter unfolds."
Debuting in 2019 following Christina's split from ex-husband and former Flip or Flop co-host Tarek El Moussa, 'Christina on the Cost' originally showed the designer adjusting the single life and setting up a new home for her children in Southern California while working on clients' homes. The fourth season of the show is currently airing on HGTV.
'Christina in the Country' launched earlier this year and features Christina and her new husband, Josh Hall, working on their family farm and expanding their design business in Tennessee. HGTV has ordered 12 new episodes of the Southern California-based show and six episodes of the show set in Tennessee.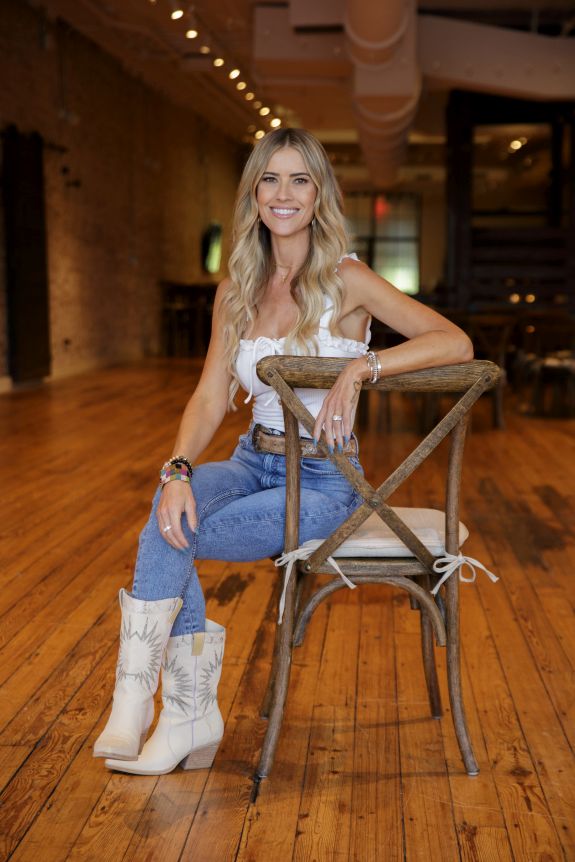 Christina celebrated the news of the two renewals in a recent Instagram post, writing, "Super excited to share – @hgtv has picked up new seasons of #ChristinaontheCoast and #ChristinaintheCountry!! Designing and flipping cross-country… gonna be another busy year!"
The designer and mom of three was celebrating her 40th birthday in Mexico this week, posting to Instagram stories, "Best crew ever Coast Country Cabo," on top of a picture of her guests wearing shirts that read, "Christina's 40th Birthday Crew" on the front and "Coast Country Cabo" on the back.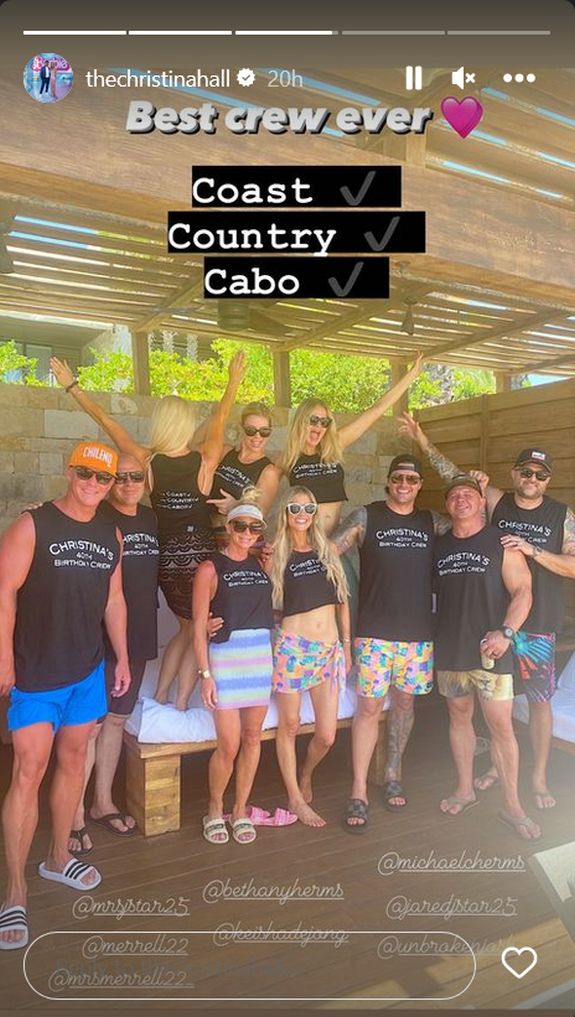 Fans of the designer can also catch her in Barbie Dreamhouse Challenge, airing Sundays on HGTV. On the limited series, Christina is partnering with designer James Bender, part of the crew on both of her shows, to design a closet and dressing room right out of the iconic fashion doll's dreams.
(Photos: HGTV, Instagram)