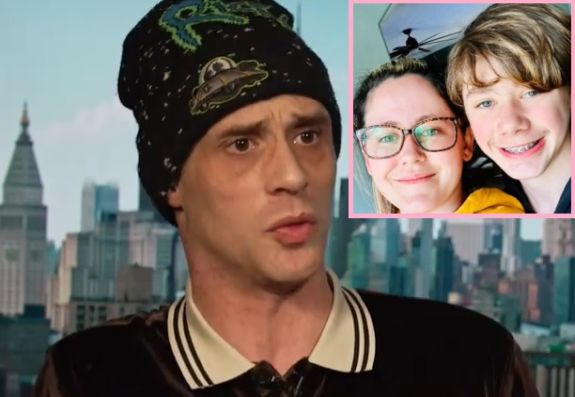 Andrew Lewis says he wants his troubled teen son Jace to reach out to him.
The long-lost baby daddy of former Teen Mom 2 star Jenelle Evans sent a video message to the boy (via The Sun), begging Jace to contact him.
"Look Jace, man, alright you're 14 years old. I heard that you ran away twice…I told your grandma and I told your mom that I'll always be here," Andrew said. "They both said that, once you turn a teenager, I would be allowed to talk to you. Well, now is the time."
Jace— who (in Andrew's words) "turn a teenager" last year— has had no contact with his dad since he was an infant. Still, Andrew feels that Jace should be able to come to him to discuss his recent troubles, which include two attempts to run away.
"You ran away, we need to talk, man!" Andrew said. "I tried to get in touch with your mom, I tried to get in touch with your grandma. Still no availability after 14 years. So I'm just letting you know, the only way I can reach out to you is the media. You wanna talk, you wanna see me, you want to Zoom, we can do whatever you want. I'm right here."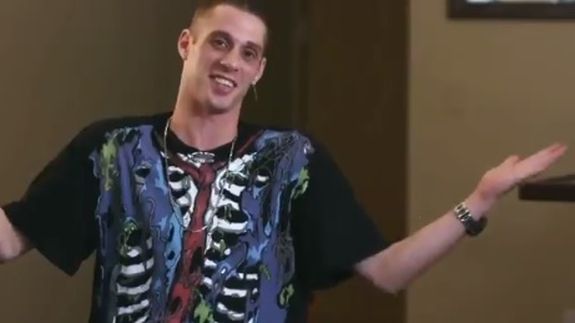 As The Ashley previously reported, Jace ran away at least twice in August. The first attempt happened at the teen's school and resulted in the cops sending search dogs out to find him. He was eventually located and the Missing Juvenile alert put out for him was cancelled. Weeks later, Jace went missing from Jenelle's home on The Land. He was located a few hours later at a gas station about 10 minutes from the Eason's swampy abode.
This is not the first time Andrew has used The Sun to talk about Jace and claim that the teen is being kept from him. In April, he did a series of interviews with the outlet, begging Jenelle and Barb to allow him to see his son.
"Jenelle, Barbara, just let me see him. Let me see Jace," Andrew pleaded. "Let me talk to him. Give me something. This is no more MTV bulls**t, this is reality. Stop living on cloud nine and fall the f**k down to reality, because that's where you've been living. I'm not trying to be rude to you."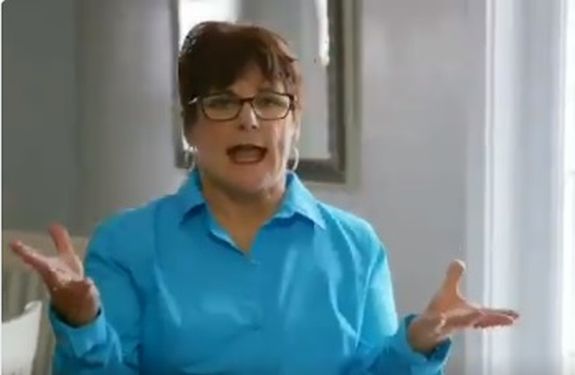 While Andrew has not been physically present in Jace's life, he has apparently been consistent in his child support payments for the boy. He had been paying child support to Barbara since she obtained custody of Jace in 2010. After Jenelle regained custody of Jace in March, Andrew's child support payments have gone to her. (In April, The Sun reported that Andrew is paying Jenelle $365 a month for Jace.)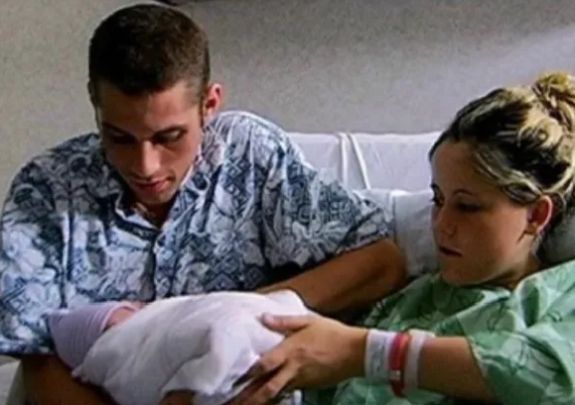 The Ashley broke the news earlier this week that Jenelle filed for a protective order against her mother on September 1, asking a judge to ban Barbara from speaking to— or seeing— her and her kids, including Jace. In court documents obtained by The Ashley, Jenelle tells the judge that she needs a restraining order for her and her kids because Barbara has caused them all "emotional distress" by speaking to the media about them.
Jenelle also feels that her family is "in danger" because of Barbara.
The estranged mother/daughter duo will face off in court next week, where a judge will decide whether or not Jenelle will be granted the restraining orders she's requesting.
As of press time, Jenelle and Barbara had not commented publicly on Andrew's message to Jace.
RELATED STORY: EXCLUSIVE! Jenelle Evans Says She & Her Kids Are "In Danger" Because Of Her Mom Barbara; Is Angry That Barbara Talks to Their 'Teen Mom 2' Producer About Her & More