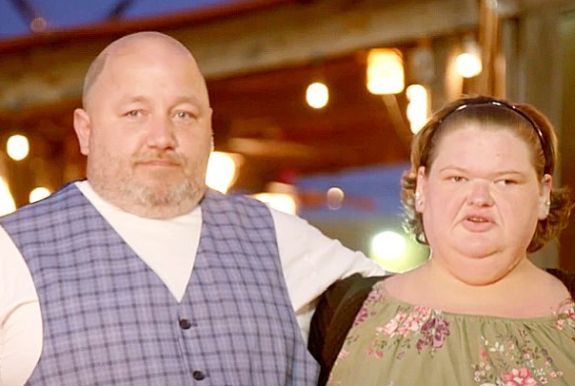 It's officially over for 1000-Lb. Sisters stars Amy Slaton and Michael Halterman.
According to court documents obtained by The Sun, the estranged couple finalized their divorce on September 6 after a months-long heated court battle.
"Marital settlement agreement is approved and incorporated by reference as if set forth verbatim and the parties are ordered to obey the terms thereof," a memo accompanying the divorce documents read.
As The Ashley reported, Michael filed for divorce back in March, though Amy took the first steps to end the marriage when she moved herself and their young sons in with her sister and co-star, Tammy Slaton, in February. Amy accused her former husband of "hitting" and "mistreating" their boys, Glenn and Gage, and filed an emergency protective order that same month. She later asked a judge to withdraw the order.
Per the divorce settlement, the exes have agreed to have shared custody of their sons.
The boys and their upbringing have long been a source of contention for the couple. Viewers of '1000-Lb. Sisters' saw Amy's frustration in a February episode in which Amy had just returned home from the hospital after Glenn's C-section birth and Michael didn't help her with the kids at a barbecue, but instead enjoyed his food.
"Daddy ain't doin' s**t. Sometimes I feel like I got three kids," Amy said during the episode.
For his part, Michael didn't want his young sons to be on TV.
"[Michael] doesn't want the kids to be on the show, but Amy disagrees," a source told The Sun back in March. "They have been fighting over this for months."
No word yet if Michael and Amy's son will continue to film for her TLC show. Amy and Tammy began filming the fifth season of '1000-Lb. Sisters' in September. The Sun found Amy in Atlanta filming promotional footage for the new season earlier this month, a trip the boys joined her on. TLC hasn't announced a premiere date for season five.
(Photos: TLC; Instagram)