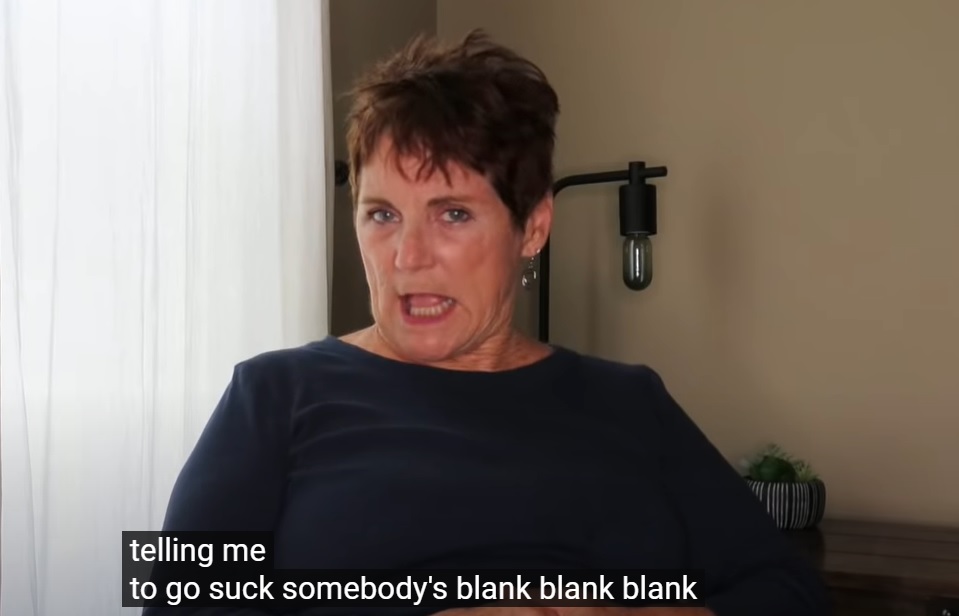 Jenelle Evans' new YouTube series is in full swing, with the former Teen Mom 2 star posting the second video on Monday. The first video— which was posted last week— saw Jenelle and her husband David Eason and mother Barbara Evans talking about the 2019 CPS case against Jenelle and David. (The Ashley took one for the team and recapped the first part of the video, and added lil bits 'o' truth into the text as well. You can read that here.)
As promised, The Ashley has recapped the second part of Video 1, which talks about Jenelle getting fired from 'Teen Mom 2' in 2019, as well as her last Reunion experience, which Jenelle & Co. claim Jenelle was verbally accosted by host Nessa on-stage, not to mention held against her will at the Reunion by the show's producers.
Let's hop right into this giant cauldron of Swamp Stew, shall we?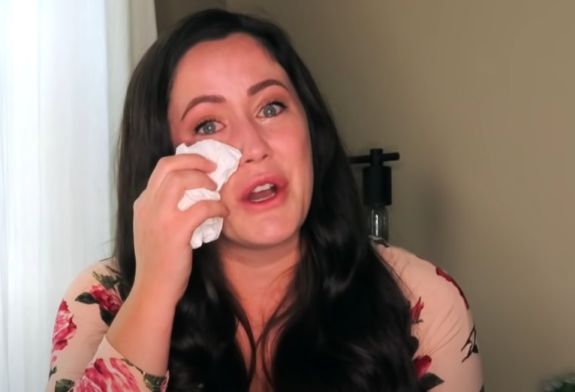 Jenelle switches topics from the CPS investigation to her firing, which she says started with a call from her "assistant manager" (um?), which she suspected was a call telling her that she was fired.
"He texted me that the MTV crew and producers want to talk to you," she said. "I said, 'It's OK you can talk to them, I think I already know what it's about. I said, 'they're letting me go, aren't they?' And he said, 'Yeah.'"
(In case you want to learn what really happened on the day Jenelle was given the ol' heave-ho, click here!)
David's oafy mug reappears on the screen then, to tell his side of Jenelle's firing. He insists that he was tired of them, and not the other way around.
"When it comes to MTV, I didn't want to work with them anymore," David says.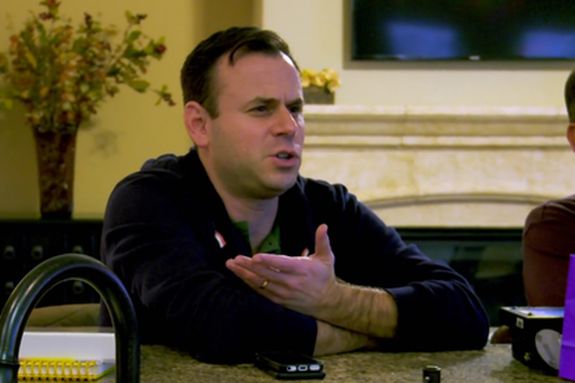 He does finally admit that he and Jenelle were fired by the network, despite both of them denying they were fired numerous times before.
"In the middle of all this drama, we get fired from," David said. "I was already let go. They never said, 'You're fired.' They might have said 'We're not going to film with David anymore in their episode on television, but they didn't tell me I was fired. Not directly."
(And…if you want to read what really happened behind-the-scenes when David was fired, click here!)
"And they did the same thing with Jenelle, which is completely unfair that they would fire Jenelle over something I did," David said.
As The Ashley previously reported, though, Jenelle was not only fired due to the Nugget incident.
One of The Ashley's production sources (who watched this video) tells her, "After years of working with her, appeasing her and putting up with her tantrums, and then dealing with her refusing to film without David present, not to mention cancelling [filming] at the last minutes, etc., the producers had enough. The dog killing was the last straw, though."
Anyway, David brings up the fact that there are other people on the 'Teen Mom' shows whom he feels are worse than he is.
"All these abusers, they've got people on that show that abuse everything!" he proclaims. "But then they single me out. Something's fishy about that!"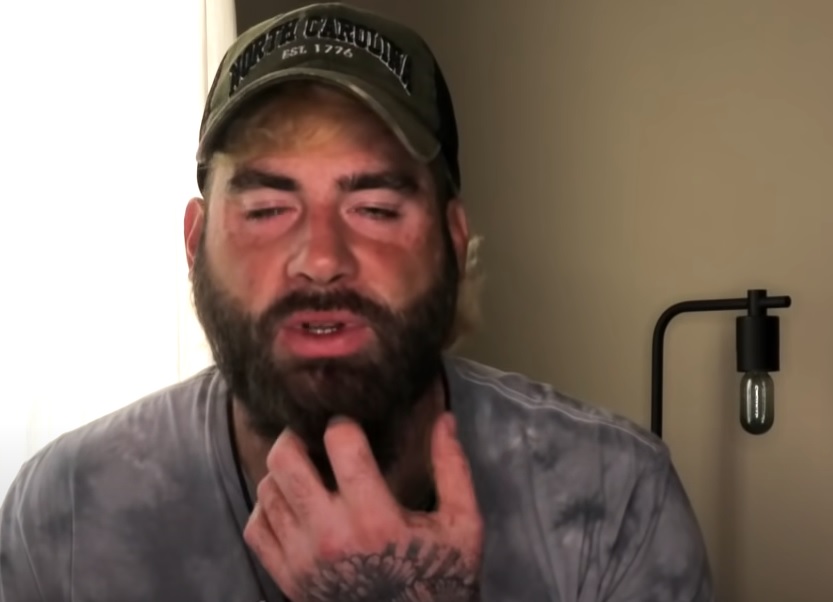 (Again, David was let go because of his homophobic Twitter rant in early 2018. He later made online threats to other 'Teen Mom' cast members and crew members, which is why the crews refused to film when David was around.)
"Jenelle didn't do anything!" he protests. "Jenelle didn't do anything to anyone. The last time she went to New York [for a 'Teen Mom 2' Reunion] and filmed for them, I stayed in Philly and she went to the city to film, so I wasn't anywhere around."
He then claims that, while in NYC filming that Reunion episode, Jenelle called him and said she was feeling sick to her stomach. David said he was also feeling sick.
"I was s**tting my brains out," David said "And throwin' up, all day long and we didn't know why."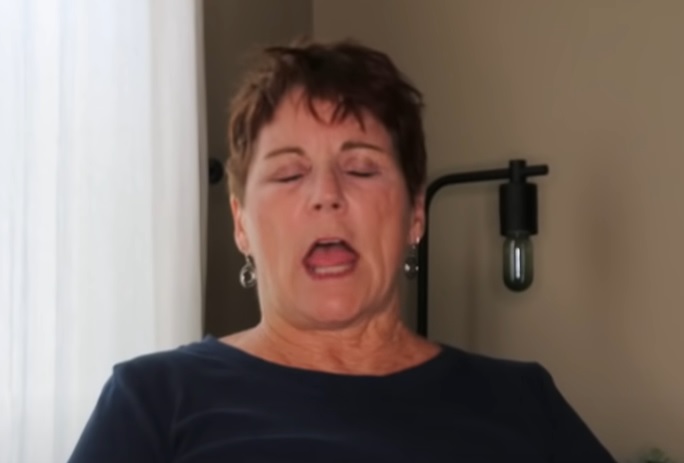 David said they had a stomach bug. Jenelle was filming, and he admitted this is not the only time Jenelle has pleaded that she was sick during filming.
"It went on for a while and she said they wouldn't let her leave," David said. "She said she needed to leave."
"I said, 'They can't just tell you you're not allowed to leave if you want to leave!" David said.
Jenelle told him that she was being told she wasn't allowed to leave.
"[They said] she had to stay there and film regardless."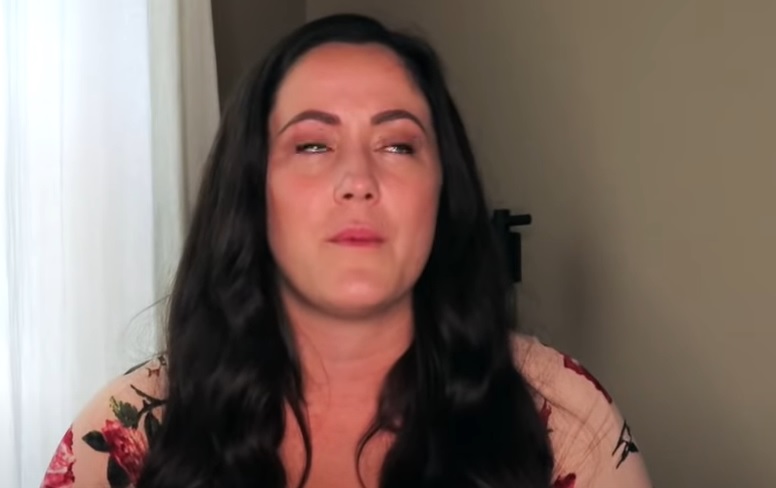 (The Ashley would like to interject here that Jenelle has left filming due to "illness" many, many times over the course of the show. While The Ashley can't confirm what David is saying is true, The Ashley imagines that, given that they were at their wit's end with Jenelle and her antics, they probably figured she was again claiming to be sick in order to leave filming and finally enforced her contractual obligation to film or be fined, etc. Again, The Ashley is just speculating here.)
"I don't remember at any point, them taking legal guardianship of my wife, or anything of the sort that says she has to follow their orders," David says.
(She did sign a contract, promising to complete the filming as required, so technically she did have to follow their orders or be fined for not fulfilling those contractual obligations.)
"You can't just hold someone against their will!" David says.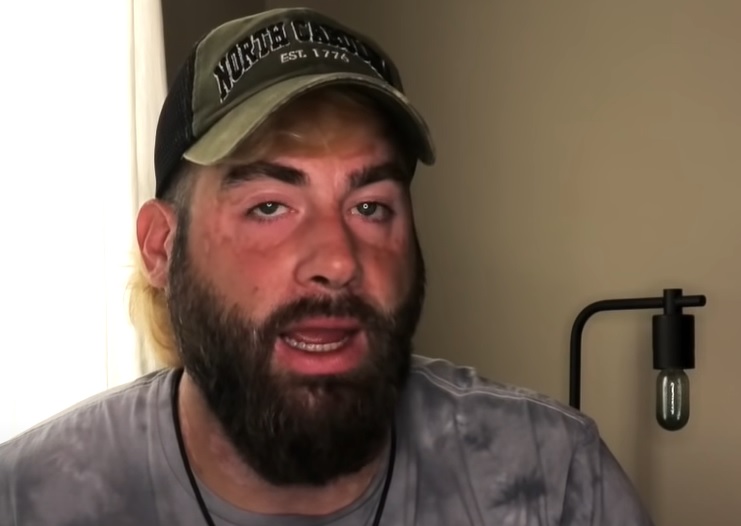 David says he texted producer Larry Musnik and told him if they didn't let Jenelle leave, David would storm down to NYC and pick her up (and presumably fill the streets of New York with uppercuts, naturally.) He knew that the producers didn't want to be anywhere near him, so he figured they'd let Jenelle leave rather than risk coming face-to-face with David's angry mug.
He was surprised when Larry and the other producers took his threat seriously.
"I don't understand why they went berserk!" David says.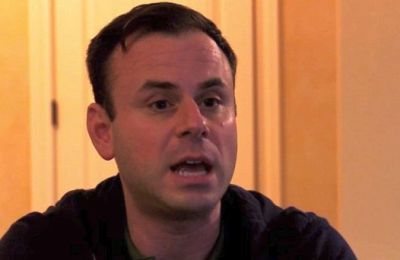 Next, Babs pops back on to let us know how she felt about Jenelle's firing, which also caused her to get cut from the show.
"After the Dog Incident with David, ya know, Jenelle and I were let go from MTV. I just don't, like, feel that it was fair because, ya know, there's other people on that show, on the 'OG' show—Amber Portwood— and she was goin' around with a machete and tryin' to kill her boyfriend, hurt her boyfriend."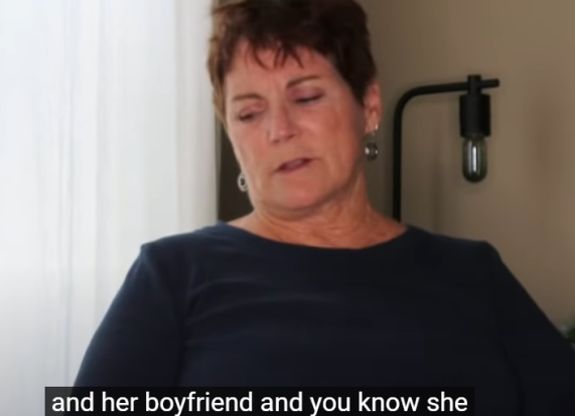 "[Amber] was cursin' and screamin' and all this craziness happened," Barb said. "She punches him in the face, does all this. She was fired from MTV for five years, she went to jail."
(The Ashley is interjecting here to say that Amber was never fired from MTV or 'Teen Mom.' The show ended around the time Amber went to prison, but was reborn as 'Teen Mom OG' later. She was not fired.)
"She's still on the show. There's other girls from 'Teen Mom OG' and, what is that? 'Young and Pregnant?' And those girls had racial comments. A lot of people had racial comments. A lot of people talked nasty stuff… I mean, Amber Portwood, she blasted me out on Instagram.
"She's calling me a drunk, and telling me to go suck somebody's blank blank blank!" Barb said. "I'm like 'Oh my God! She's saying that about me? I'm like 67 and she's telling me to go do that. And she doesn't get fired from MTV."
Barb swears that there's favoritism within the 'Teen Mom' franchise.
"It was wrong!" she says. "Don't get me wrong. Jenelle's no angel, ya know. And I don't condone her behavior. But the deal was to sign up and your life would be portrayed on MTV."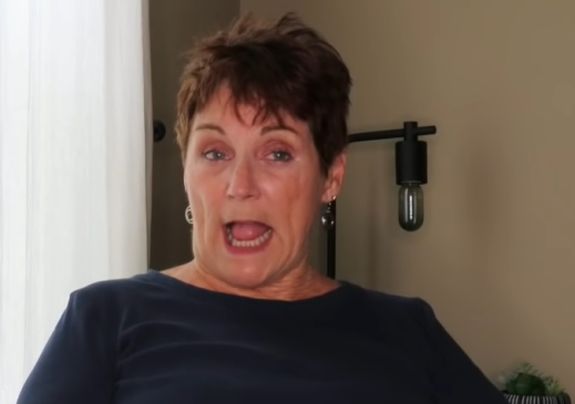 "There was really no justification why we were, ya know, let go, OK?" Barb continues, adding that she has the same contract as Jenelle and the other girls, but was still let go when Jenelle was axed.
(If the principle girl is fired, those associated with her will not continue on with the show, regardless of their own contracts, as The Ashley has previously told you.)
Now that Jenelle's been given the boot, Barb claims that things are "actually kind of good."
"We're out of the public life, and we don't have people making up stories all the time," Barb says. "CPS isn't being called anymore. It's rough being a public person. We did that show for 10 years. Now we're moving on and Jenelle has other opportunities. The 10 years, it was fun when it happened. Sometimes it was horrible. But basically it was just something we did, a job, for 10 years."
Later, Barb addresses "The Nessa Incident," in which host Nessa called Jenelle out for social media posts Jenelle made about Nessa's boyfriend, football player Colin Kaepernick. (Jenelle claimed she didn't make those posts, cried and stormed off the stage.)
"Nessa would not let it go, and Jenelle got very upset so she left the stage," Babs said. "Not only that, MTV could not let David be in New York City when we filmed.
Babs agrees that "Juh-nelle was sicka than a dog" yet she "rallied and made it to New York City," only to have Nessa keep talking to her about her boooooyfriend. Barb says she was furious.
Barb says it wasn't Jenelle who posted the negative story about Colin. It was "someone" who posted it on her fanpage.
(The Ashley is interjecting here to say that both David and Jenelle made posts to their personal Facebook pages about Colin, and David also posted about him various times on Instagram.)
"I ripped my headphones off and threw them on the floor and that was that!" Babs said. "We were done."
Babs claimed that Jenelle was so sick that they had to call "a paramedic" who wanted to take her to the hospital and "run IVs."
"Dr. Drew was so concerned he came into the dressing room with us and made sure Jenelle was OK," Barb said. "Dr. Drew even was feelin' her stomach. He was so concerned. We love Dr. Drew."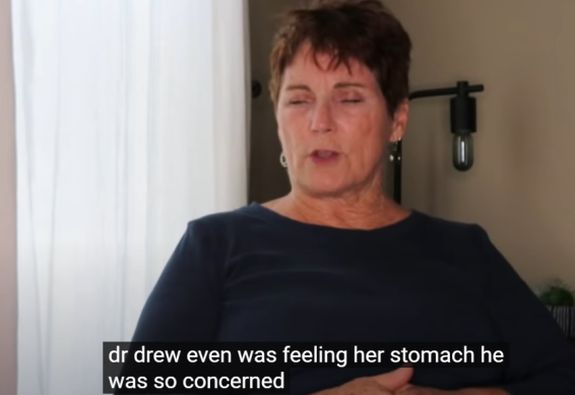 Barb goes on to state that she feels the whole incident with Nessa "was a set-up with producers" that was organized before Jenelle and Barb went on stage.
"I could see Nessa was readin' off the teleprompter," she said. "[It] was all a set-up by the producers. They planned this even before we walked in the door that night.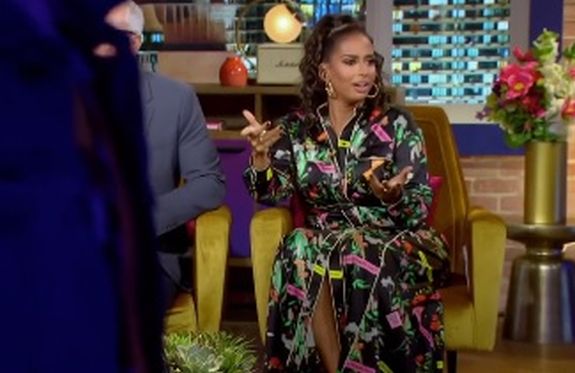 "They knew they were going to let Jenelle go, so they wanted her to go out with a bang for the ratings! It's always about the ratings!"
Barb said the producers thought Jenelle was faking an illness.
"Oh, you know, she's not really sick. We had a paramedic there!" Barb protests. "She was sick. How dare they do this to us. I'll never forget it. It was so hurtful. Ten years, we gave them 10 years and only Dr. Drew— God bless his heart, I love him so—he was the only one who didn't know anything about this."
Barb claimed, once again, it came down to favoritism.
"That's what they do, because we're not part of the favorites," she said.
She then talks about how her "old producer thought David was gonna, ya know, shoot 'em all!"
As you do…
"She said, 'Oh my God, I can't go to their house anymore, I can't go to North Carolina anymore. We can't be around David. He's gonna come. He's gonna shoot us. He's gonna take the whole crew and shoot 'em in the driveway. We can't be anywhere around him."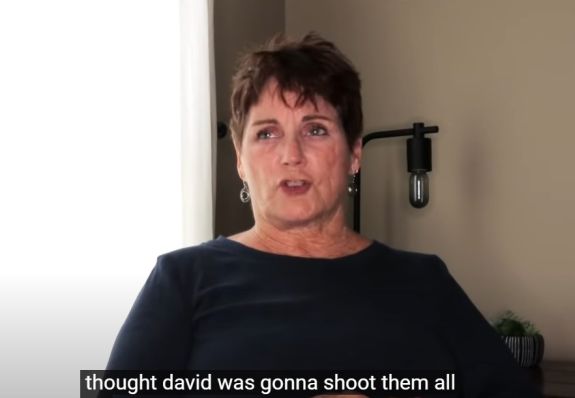 Barb admits, though, that "David was very angry at that time, don't get me wrong."
(This was right around the time of this little incident, mind you…)
"I don't condone his behavior at all," she says. "He was very scary at that time."
She assures us, though, that he wouldn't "be, like, murdering people."
Barb said that the producers would not even allow them to film at a location 60 miles away from The Land because it was too close to David (and his anger issues).
"They made it very difficult for us," Barb said, adding that MTV edited out a bunch of good stuff she and Jenelle filmed over the years.
"They always were lookin' for like the drama!" Barbara claims.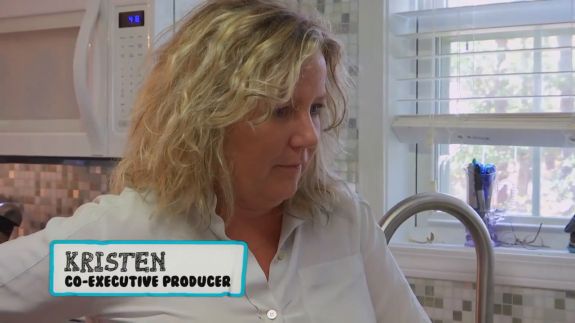 She says that the footage MTV chose to use made Jenelle "look so bad."
"A lot of times it was so heartbreaking and heart-wrenching to watch that, as a mother. It was horrible. Is the fame worth it? I don't know.
Jenelle's tear-stained mug comes back on the screen next, to explain how she "gave it her all" during the last period of filming.
"They told me they didn't want to be around David, I said fine. I went out of town and filmed all the time," she said. "I told them so many suggestions of film and they told me 'no no no no we don't want to do that all the time."
"The reason they didn't want to be around David was just because of his anger issues," Jenelle said. "My old producer, Kristen, we got along over the years here and there..there was something about her I just didn't trust. I would always hold up a guard with her because I felt like she was being fake in front of me and then behind the scenes she was basically telling her bosses 'I'm just doing this to be on Jenelle's good side so we can film what we need to film' so she didn't lose her job.
"She would always try to befriend me but then go behind my back."
Jenelle says that when MTV booted her butt, she was upset and told MTV "maybe it's best if I go. I think this is causing a lot of stress and a lot of depression on me. And I don't think I can handle it anymore.'
"I kept telling them that things need to change, like, can you listen to my voice? Can you listen to my videos?" she wailed. "Can you just listen to me? But nothing was ever good enough."
"Things did need to change— David needed to stop threatening the crew and producers, Jenelle needed to stop cancelling or postponing filming and costing them money, and refusing to film," The Ashley's production source says.
Jenelle was also mad that she was not allowed to be part of the editing process (which, as The Ashley can tell you, no one is allowed to do, no matter how many YouTube videos they create.)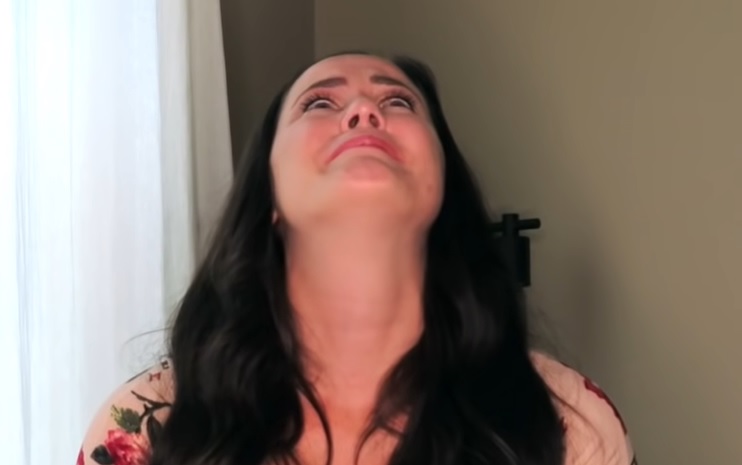 "Nothing went into a single thought of what I said to them," she said in a very Farrah Speak way.
"It's just crazy, over the years, you know, you filmed me on heroin, you filmed me nodding out on heroin, almost overdosing. You filmed me talking about stealing my mom's credit cards when I was 17. I let you film every single one of my children's births…I did everything I could and put all the effort I could into this show to make it work over the years. And for all of that, to be thrown away for nothing."
She begs the producers to tell her what she did wrong.
"Like, just tell me what I did wrong!"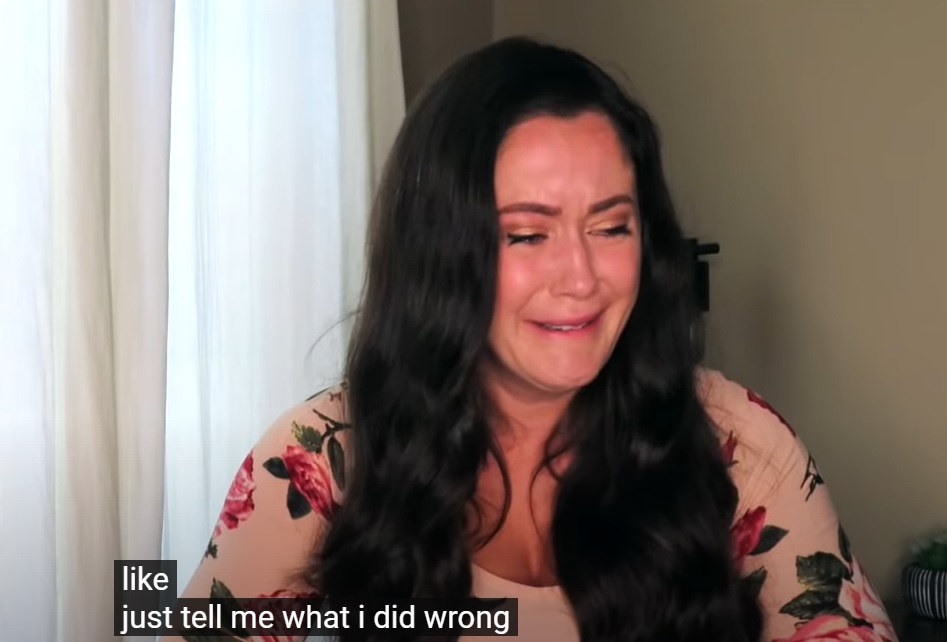 Immediately after begging them to tell her why she was let go, Jenelle tells us that she feels "a sense of relief" that she was let go.
"I feel a sense of freedom," she said.
Despite feeling like everything she did, said and thought was wrong, and, you know having CPS on her tail and the fans "harassing" her and telling her not to be with David.
"Don't work it out," she says the fans said. "You two are f**king psycho."
"I feel it was just too much. I feel like now being away from that platform, I have a voice, and I'm not scared to talk anymore. For the last year, I've been so confined and I've been such an introvert since being off the show, that I've been scared to talk to anyone about anything."
(Except for, you know, the Internet.)
"I feel like I can express myself more now without having to worry if I'm going to get fired or not."
#ThingsYouDontHaveToWorryAboutWhenYouDontHaveAJob
"Do I think it was fair that MTV let me go? No I do not."
(Does MTV care? No they do not.)
"Especially after the Amber Portwood incident happened and she went to jail for five years. She gets out and they continue the show. I was fine about it. I didn't have an opinion it."
(The Ashley is interjecting to say that Amber did not go to jail for five years. She was sentenced to five years in prison, but only served 17 months.)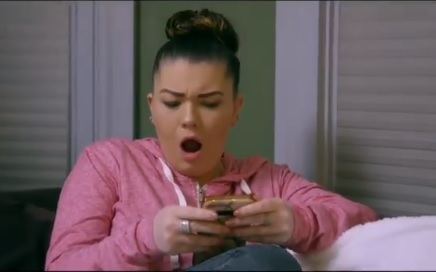 "Then the machete incident happened and they didn't let her go. So what did I do that was so bad and was so scary and so hurtful to be replaced?"
Jenelle says she hopes she can get her life back on TV somehow because "that's what I'm made to do! You guys just keep following me.
Barb comes back and tells us that sometimes she feels like they sold their soul to MTV.
Video No. 2 was just released…stay tuned for The Ashley's recap of that one, coming soon!
RELATED STORY: Jenelle Evans' "I Have Something to Say" Video Recap Part 1: Jenelle Talks About "Corrupt" CPS 2019 Investigation Against Her & Death of Her Dog Nugget