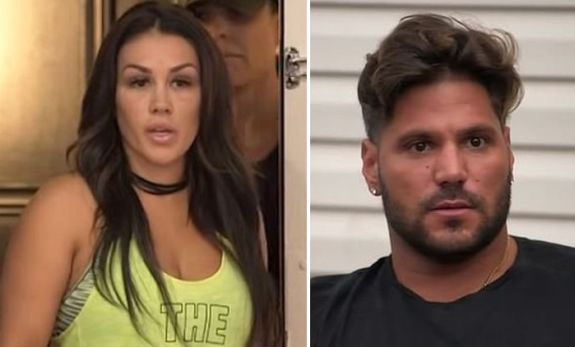 Jersey Shore Family Vacation star Ronnie Ortiz-Magro has been granted primary physical custody of his daughter, Ariana, following a court battle with ex-girlfriend Jenn Harley.
According to The Sun, a judge ruled that four-year-old Ariana's primary residence will be with Ronnie in California, while Jenn has been granted visits, which are permitted to take place in her home state of Nevada.
"This order is made with the knowledge that Ariana will be starting school soon and needs a primary residence with one parent," the judge decided. "Ariana will be with father at all times."
Per the order, once Ariana begins school, Jen will get her every weekend (Friday night to Sunday night) of the month (except the first weekend, which Ariana will spend with Ronnie.) During the summer, the co-parents will alternate their time with Ariana– two weeks on and two weeks off.
The judge also specifically noted in the ruling that Jen and Ronnie are barred from drinking alcohol any time they have Ariana.
Ronnie and Jenn were also granted joint legal custody of their daughter, and in the event of a disagreement, Ronnie will have "tiebreaker authority after making a good faith effort to meet and confer."
As 'Jersey Shore' fans know, Ronnie and Jenn are no strangers to disagreements. During the summer of 2018, Jenn was arrested on charges of domestic violence for allegedly hitting and dragging Ronnie with her car. On New Year's Eve that same year, she allegedly threw an ashtray at Ronnie, resulting in her May 2019 arrest on an outstanding warrant for domestic violence. (Jenn was cleared of the charge in July 2019.)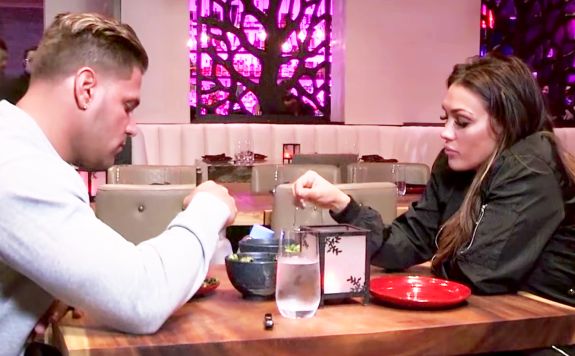 Things also turned physical between the tumultuous pair in October 2019, when Ronnie was arrested for assaulting Jenn at an Airbnb the couple had been renting in Los Angeles. Ronnie ultimately accepted a plea deal in May 2020, which kept him from doing any time behind bars.
Meanwhile, Jenn was arrested again in June 2021 for domestic battery and assault with a deadly weapon, though Ronnie was not the victim in this incident, as he was in California at the time with then-girlfriend Saffire Matos. In fact, Ronnie proposed on the same day that Jenn was arrested; however, the couple went on to end their relationship (and engagement) in July 2022.
Ronnie and Saffire were first rumored to have parted ways in April 2021 after Ronnie was arrested on domestic violence charges in Los Angeles. While Saffire was reportedly the victim in the incident, she later took to social media seemingly downplaying what occurred, insisting she and Ronnie were "fine." (The charges were later dropped.)
Ronnie stepped away from 'Jersey Shore' in May 2021 to "seek medical treatment for mental health issues" he had "ignored too long."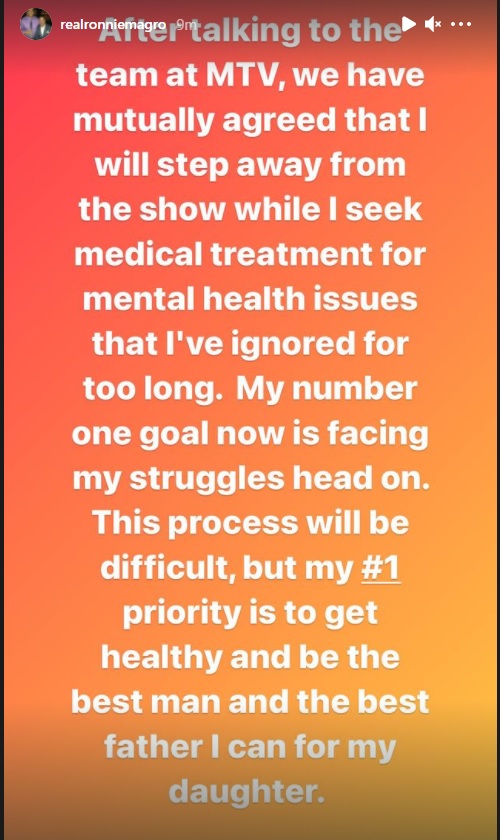 "My number one goal now is facing my struggles head on," he said at the time. "This process will be difficult, but my #1 priority is to get healthy and be the best man and the best father I can for my daughter."
RELATED STORY: Nicole "Snooki" Polizzi Reveals Her Former 'Jersey Shore' Co-Star Sammi Giancola Has Blocked Her: "I Don't Know What I Did!"
(Photos: Instagram; MTV)