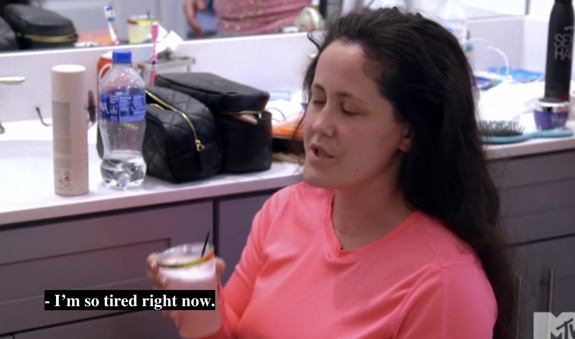 From fighting with friends, to finding your baby daddy in jail (again), it's been another busy week for the stars/former stars of the Teen Mom franchise! In an effort to bring you up-to-date on the latest Teen Mom: Young & Pregnant, Teen Mom OG and Teen Mom 2 news, The Ashley brings you the Teen Mom News Pile.
Here are some of the major (and minor but interesting) 'Teen Mom'-related things that happened over the last few days…
Jenelle Evans (Randomly) Blames 'Teen Mom' & MTV For Her Failure To Have Friends After Getting Into a Fight with Her Ex-BFF Tori Rhyne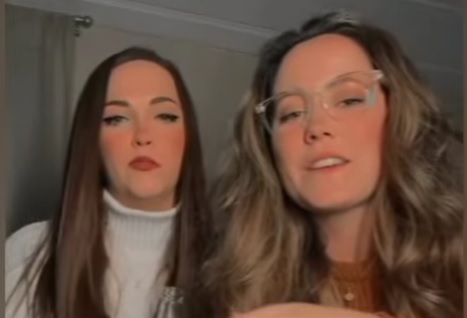 Jenelle says she's lonely— and it's all MTV's fault!
Jenelle— who has not been on 'Teen Mom' (except for one guest appearance last year) since she was fired years ago— took to her diary social media accounts to rant about her inability to have "true" friends, all because she was on 'Teen Mom 2.' The rant happened after Jenelle seemingly got into a fight with her on-and-off-BFF Tori Rhyne, who has been pals with Jenelle since her 16 and Pregnant days.
The "fight" appears to be about Tori choosing to hang out with a guy instead of participating in a day of swamp-frolicking on The Land with Jenelle. After Jenelle found out she got ditched, she took to social media (as you do) to blast Tori (although she didn't specifically name her), calling her out for "copying" her OnlyFans statuses (don't ya hate when people do that?), spying on her, and trying to be a gym rat just like Jenelle has been for a week or so.
View this post on Instagram
"Can't stand fake people! You don't want to hang out but you want to copy my life, copy pictures I take, copy my OF statuses immediately, and now that I go to the gym you suddenly are starting," Jenelle wrote, clearly referencing a Facebook post Tori made that day about starting to go to the gym again.
"Spy on me from a far but copy my every move," Jenelle wrote. "Fake bitch. Def blocked and staying blocked….God forbid she wants to hangout. I drop everything and plan for her not to show. God forbid her husband tries to save the relationship and all you do is run around…
Jenelle then pointed to her 'Teen Mom 2' past as the reason she is unable to make/keep friends.
"I don't think I'll ever have one true friend and I know people offer but I don't know who to trust anymore," Jenelle wrote. "Teen Mom/MTV has f**ked up every type of friendship I want to have.
"Everyone's usually a fan and only friends with me because I am a little more noticeable than others. Always feeling lonely AF."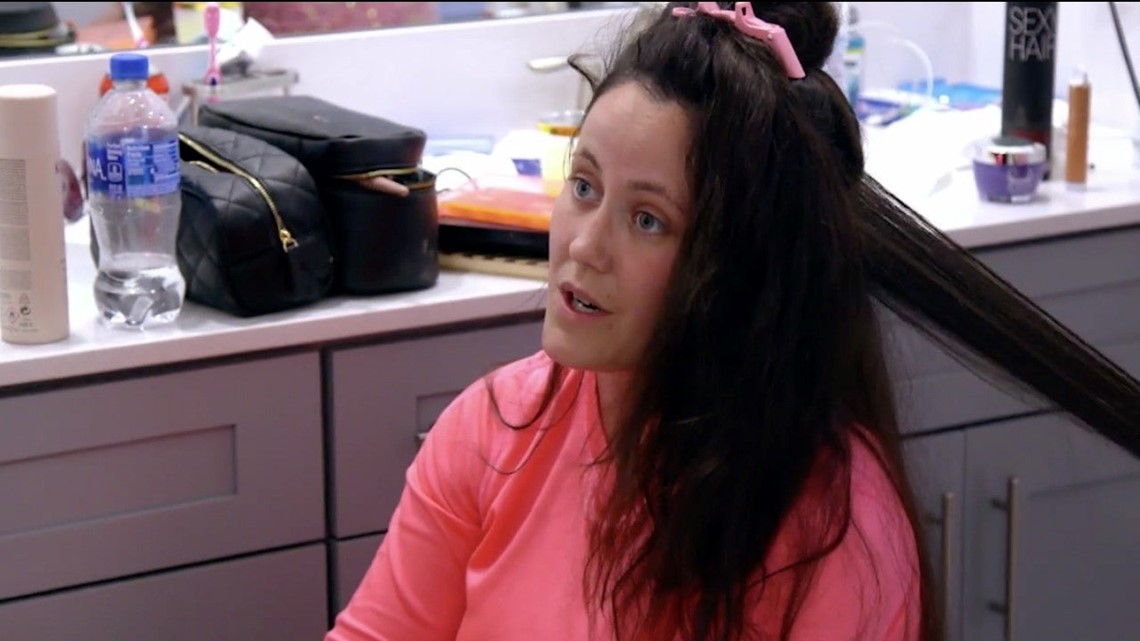 Jenelle has feuded very publicly with many of her former friends over the years, including Tori. (Who can forget their infamous on-camera fight that ended with Jenelle being hit by Tori with drumsticks while the girls' degenerate boyfriends rolled around on the ground beating the BeJesus out of each other for no apparent reason?)
In addition to Tori, Jenelle has had very public falling outs with her former pal Gabbie Eagen, Deavan Clegg of 90 Day Fiance fame; her old pal Katrina Beaumont; her former co-star Kail Lowry; her friend James Spivey (who came to The Land to help Jenelle move her stuff after she temporary split with hubby David Eason and ended up getting pistol-whipped by David.)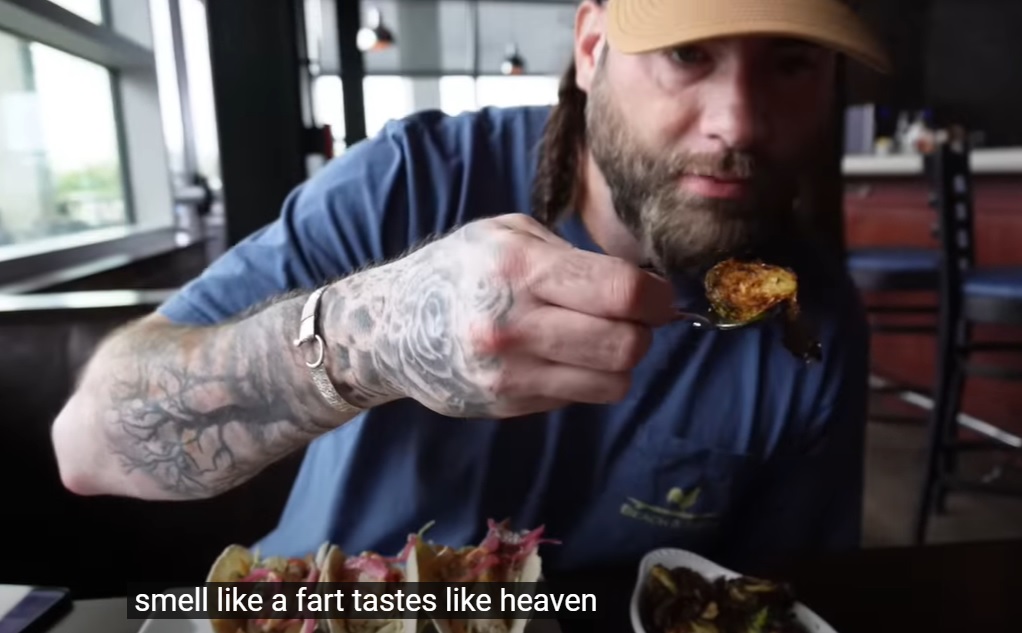 Jenelle's "on-again" friendship with Tori seemed to be showing some cracks in December when the girls made what was supposed to be a funny TikTok together in which they talked about what they didn't like about each other. While Jenelle kept things relatively light, Tori went straight for the jugular–- calling Jenelle out for her mean, bossy ways, as well as for her habit of making absolutely cringey TikTok videos.
"You were so bossy all the time. Every time you made me go do something, you also don't want me to do it…" Tori said, later adding, "You're so f**king mean. You're so mean sometimes…"
Tori also slammed Jenelle for her cringe-tastic TikTok videos.
"Every TikTok that I see about you sometimes is cringy as f**k," Tori told Jenelle, who looked kind of offended by the jab.
Finally, Tori called out Jenelle for randomly ghosting her for weeks or months at a time.
"You make all these plans with me and then you ghost me for like f**king a week or maybe a month and you don't talk to me. And I'm left thinking she don't like me no more," Tori complained.
You can watch that TikTok below.
Kail Lowry's Rep Provides an Update on Kail's Relationship Status with Elijah Scott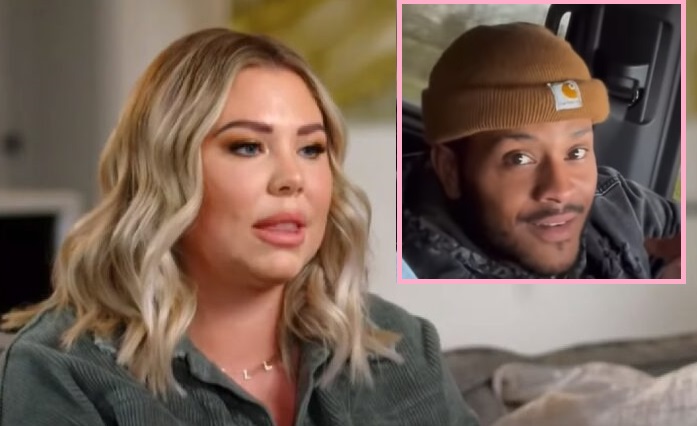 Despite recent rumors that former 'Teen Mom 2' star Kail Lowry had ended things with her neighbor-turned-boyfriend, Elijah Scott, Kail's rep told In Touch last week that the couple is still going strong.
"This is false," Kail's rep said of the rumors. "Kail and Elijah are very much still together."
Speculation about a possible breakup between the two began following the March 7 episode of Baby Mamas No Drama, the podcast Kail co-hosts with Vee Torres.
"I have a hard time in my relationship, I think, accepting a man who will provide and protect and do all of those things," Kail said during the episode. "I pay 100 percent of the bills at home, and I pay for all my kids. It would be very weird for me to be with someone who does those things."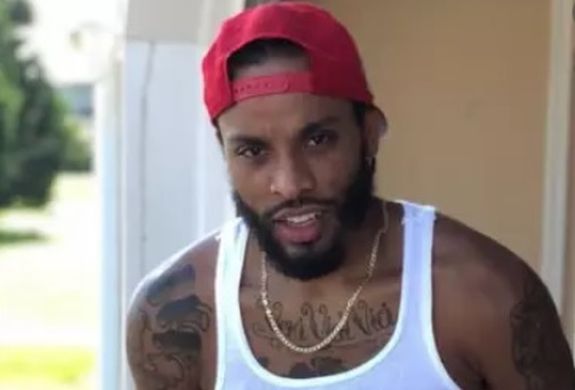 Kail went on to say that she doesn't have any other choice but to handle things on her own, financially speaking.
"I feel like if it was my choice to pay all the bills, and that's how it was, it would be more of a 50/50 split," she said.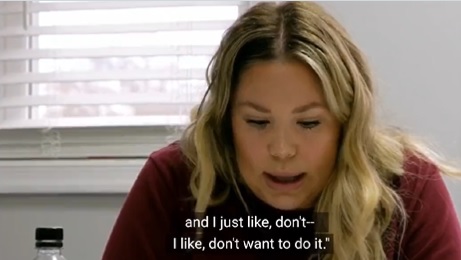 Vee told Kail that she needed "an alpha man" and someone "that will take initiative," to which episode guest Chris GQ Perry of Married At First Sight agreed, while eluding that Kail was looking for someone new.
"I'm sure you're going to find someone amazing for you," Chris told Kail.
(UPDATE!) On Tuesday's episode of her Baby Mamas No Drama podcast, Kail addressed the split rumors, apologizing to Elijah for making people think they had broken up.
"I also just wanted to publicly apologize to Elijah because I didn't mean to insinuate that I was single," Kail said, also clarifying her statements about paying all of the bills in her home, which she shares with Elijah.
"I do pay all the bills right now, but that's because of our situation is that we're working on some things, and we're trying to save for certain things, and I want him to save his money for said thing…right now that's what works for us, I didn't mean to complain," Kail said, adding that Elijah "makes up for it in other ways" by doing things around the house.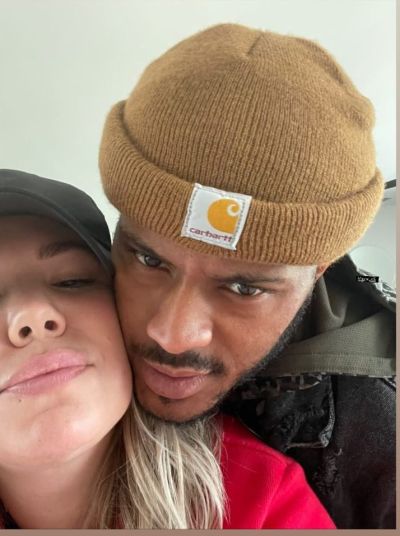 "There's actually never really been trouble in paradise. We have the healthiest relationship I've ever been in," she said. "So, I just wanted to clarify more for him more than anybody because I didn't want him to see it or hear it and be upset by what I said."
Victoria Messer's Rafting-Instructor-Turned-Husband Becomes a Resident of the United States; Victoria Addresses Royer Leaving His Two Kids in Costa Rica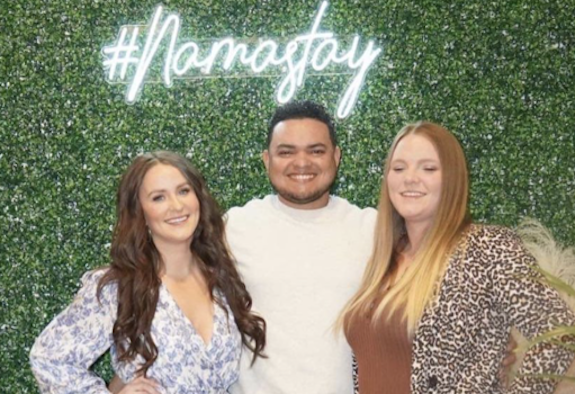 Costa Rica is officially down one professional rafting guide, as Royer Rodriguez-– the husband of Leah Messer's sister, Victoria Messer–- is now an official resident of the US of A. Victoria announced the big news over the weekend on social media, confirming that after four years, her husband "is officially a United States resident."
She also thanked her sister Leah for shelling out the cash to sponsor Royer, while defending Royer's decision to move to the USA and leave his two oldest kids behind in Costa Rica.
Victoria explained in another post that she and Royer had their second immigration interview last week in Pittsburgh. Joining them at the interview were their "village" of supporters, including Royer's immigration attorney, and Leah.
"This journey has been a challenging one, but we have made it and will continue to prosper!" Victoria said of getting her former rafting instructor baby daddy to the hollers of West Virginia.
She also confirmed in the comments that her husband intends to take the steps necessary to become a U.S. citizen.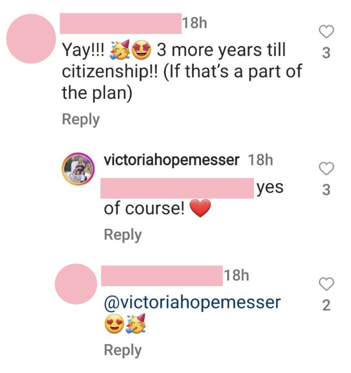 As 'Teen Mom 2' fans may remember, Victoria met Royer while vacationing in Costa Rica with her sister and Kail Lowry. Victoria ultimately got knocked up by Royer on that trip and later gave birth to their son Cai, despite Royer being unable to come to the United States for the birth. The two went on to tie the knot and in November, they welcomed twins Cayde and Caydia.
(Victoria also has a daughter named Camilla from her first marriage to Brian Jones and a daughter named Cerenity from her second marriage to Domenick Crapello.)
Meanwhile, Royer has two children back in Costa Rica from previous relationships–- a fact that raised some eyebrows after Victoria revealed her husband's new residency status. In response to the those who criticized Royer's decision to permanently whoop it up in the West Virginia hollers sans first born children, Victoria teased an upcoming project involving her sister while also addressing the nay-sayers.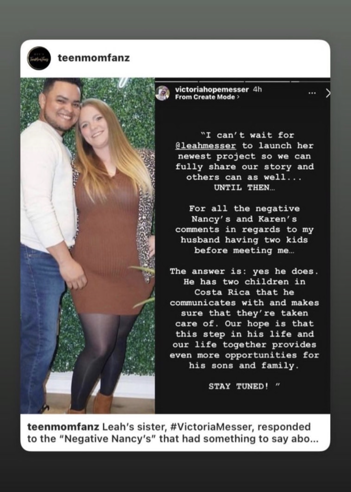 " … For all the negative Nancy's and Karen's comments in regards to my husband having two kids before meeting me… The answer is: yes he does. He has two children in Costa Rica that he communicates with and makes sure they're taken care of," Victoria posted to her Instagram Story. "Our hope is that this step in his life and our life together provides even more opportunities for his sons and family. STAY TUNED!"
Rachel Beaver's Baby Daddy Is Behind Bars (Again)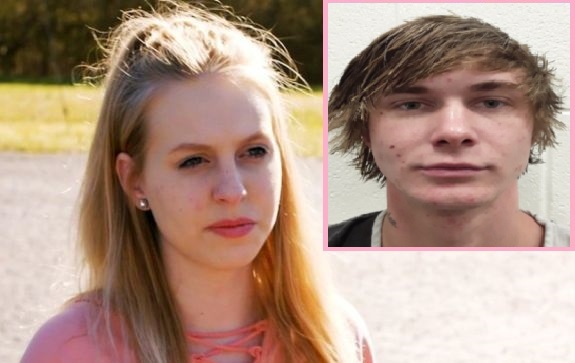 Drew Brooks, frequent law-breaker and baby daddy of 'Teen Mom: Young and Pregnant' star Rachel Beaver, has been arrested. Again.
According to Starcasm, jail records indicate that Drew, the father of Rachel's daughter Hazelee, was arrested Wednesday in Tennessee for violating probation. His charges reportedly include resale of meth (a felony), possession of oxycodone for resale (a felony), possession of fentanyl (a misdemeanor), unlawful possession of a weapon (a felony) and possession of a firearm in the commission of a felony (a felony).
As you may recall, Drew was released on probation in November after being convicted of reckless aggravated assault in June 2022. While he was initially facing an attempted murder charge for allegedly stabbing his friend during altercation in April 2022, Drew pleaded guilty to the lesser charge of reckless aggravated assault.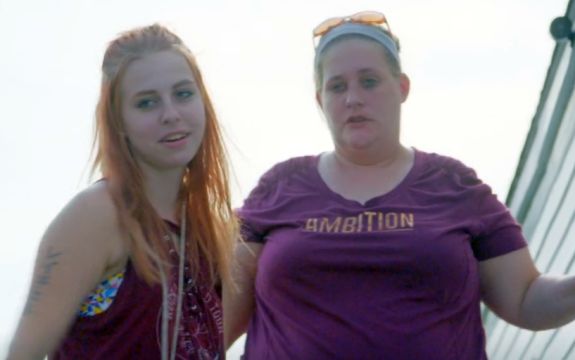 As a result of his guilty plea, Drew was sentenced to two years behind bars with time served from April 6. His jail sentence was suspended and upon his release on June 28, he was placed on probation through April 24, 2024.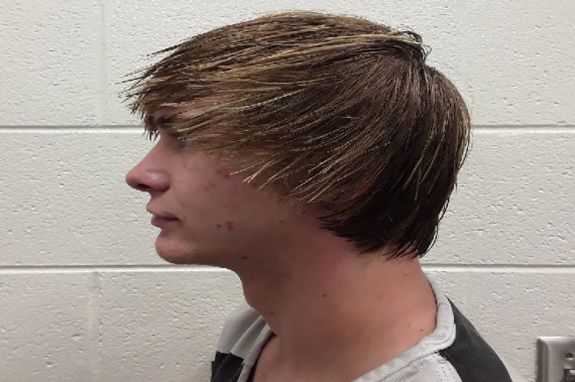 Drew has a court date scheduled on March 20 to answer for his latest slew of crimes.
This isn't the first time Drew has violated probation. In fact, less than three weeks after being released from jail in June 2022, he ended up back in the slammer for falsifying a drug test.
Drew remained in custody for that offense, during which he racked up another charge on August 31, 2022, this time for assaulting a corrections officer. He is due in court on March 21 for this case, Starcasm reports.
To catch up on more recent 'Teen Mom' news, click here!
(Photos: MTV; Instagram; YouTube; Monroe County Sherriff's Office)