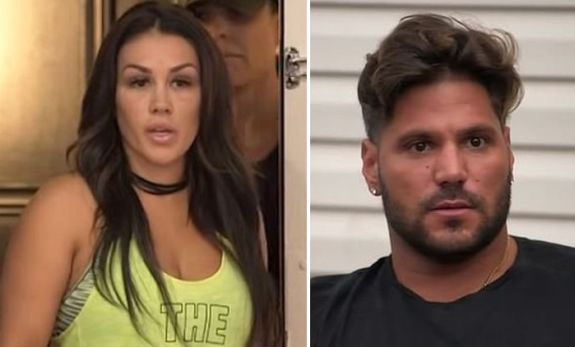 Former trainwreck couple Ronnie Ortiz-Magro and Jen Harley simultaneously debuted new relationships this week, more than a year after the toxic twosome faced off in an incident that ultimately landed the Jersey Shore Family Vacation star behind bars.
Ronnie introduced the new lady in his life by posting a photo to Instagram on Tuesday of the two kissing on a boat. The photo was taken in Puerto Rico during the couple's vacation, or "BearCations," as Ronnie captioned the pic.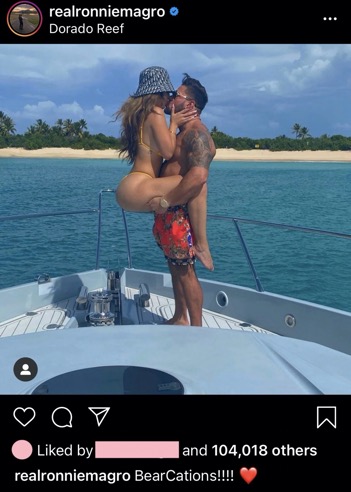 Ronnie is reportedly "totally smitten" by his new love interest, Saffire Matos, a beauty technician and Jen Harley body double who runs Lashes by Bear on Staten Island, with a client list that includes former Real Housewives of New Jersey star Danielle Staub.
"She isn't his girlfriend yet and they are taking it slow, but they really do like each other a lot," an insider told E! News. "She's very sweet to Ron."
Coincidentally, Jen showed off Ron's replacement, businessman Justin Hensley, through some photos taken on a boat, as well.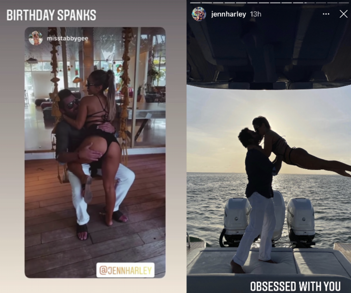 Justin is reportedly the owner of Rockstar Lifestyle Entertainment.
Ronnie and Jen's new (and thus far, drama-free) relationships are likely a welcomed change given the pair's tumultuous past.
The exes, who share two-year-old daughter Ariana, have a relationship track record that includes a head-to-head argument in April 2018 that was broadcast over Instagram Live, an altercation while Ronnie was filming for MTV and an incident during the summer of 2018 in which Jen was arrested on charges of domestic violence for allegedly hitting and dragging Ronnie with her car.
As you do…
The two came to blows again in October of 2018 when Ronnie alleged that Jen gave him a black eye and attempted to extort him, to which Jen responded by publicly accusing Ron of being a drug addict. After a couple months of peace, the two kicked off 2019 with a bang when Jen allegedly threw an ashtray at Ronnie's head, resulting in her May arrest on an outstanding warrant for domestic violence – a charge she was cleared for that July.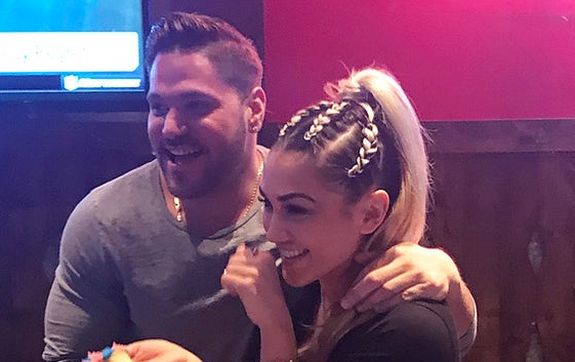 Things reached an all-time low in October of 2019, when Ronnie was arrested for kidnapping Ariana during an incident in which he also allegedly attacked Jen. In May, Ronnie reached a plea deal in the domestic battery case stemming from the October 2019 assault on Jen, avoiding jail time by agreeing to probation, community labor, a court-approved 52-week domestic violence program and making a $20,000 donation to a Los Angeles battered women's shelter.
Fans can watch Ronnie on the upcoming season of 'Jersey Shore Family Vacation,' premiering November 19 on MTV.
RELATED STORY: MTV Releases First Trailer for 'Jersey Shore Family Vacation' Season 4, Filmed in Quarantine Bubble
(Photos: Instagram; MTV)