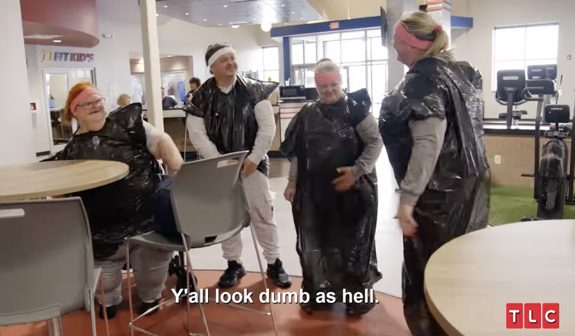 The Slaton sisters are back like never before.
TLC released a trailer for Season 5 of 1000-Lb. Sisters this week, giving fans a first look at what's to come for Tammy and Amy (and their siblings) this season, beginning with Tammy Slaton, who is preparing to exit the rehab facility she's called home for more than a year.
While Tammy is leaving the facility 300 pounds lighter and ready to start anew, she's unfortunately leaving solo, as her husband, Caleb Willingham, awaits his own release from the facility.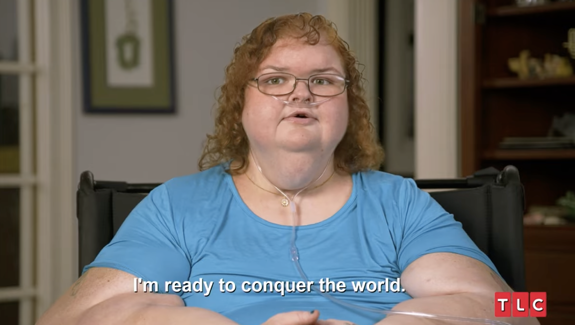 As the trailer continues, Tammy voices her concern over Caleb's "backsliding" at the facility, admitting she isn't sure if Caleb "has the strength to do this on his own."
As The Ashley previously reported, Caleb-– who met (and ultimately got engaged to and married) Tammy while they were both at the Ohio weight loss rehab center-– died in July, just days after turning 40. (Caleb's death is not mentioned in the trailer for the upcoming season.)
The Season 5 trailer does, however, show Tammy, Amy and their siblings trying out a new physical fitness regimen, and Amy trying to juggle life as a mom of two without the help of her husband, Michael Halterman.
"I am very overwhelmed and stressed out," Amy says in the trailer. "And Michael ain't doing s**t."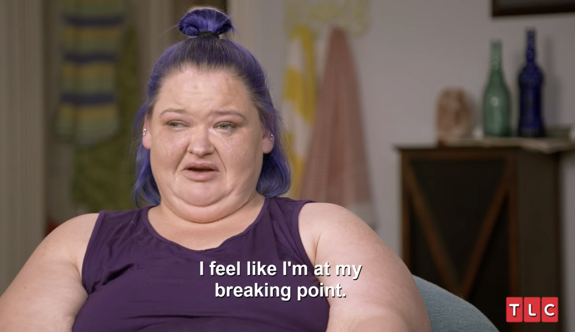 While it's not discussed in the Season 5 trailer, Michael filed for divorce in March, though Amy took the first steps to end the marriage when she moved herself and their young sons in with Tammy in February. Amy accused Michael of "hitting" and "mistreating" their boys, Glenn and Gage, and filed an emergency protective order that same month, though she later asked a judge to withdraw the order. Michael and Amy's divorce was finalized in September.
In addition to Amy breaking down in tears–- more than once-– over her frustration with Michael, the Season 5 trailer shows Michael getting an ear-full from Amy and some of her family over money he allegedly owes his estranged wife.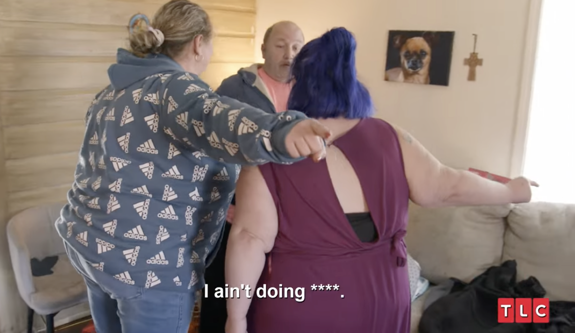 As the feud escalates, Tammy threatens to call the police and seemingly starts to reassess her post-rehab living situation.
"I didn't know coming home that the world was going to fall apart," she says.
Season 5 of "1000-Lb. Sisters" premieres January 17 on TLC. Watch the trailer below!
RELATED STORY: "1000-Lb. Sisters" Stars Amy Slaton & Michael Halterman Have Officially Settled Their Divorce
(Photos: TLC; YouTube)