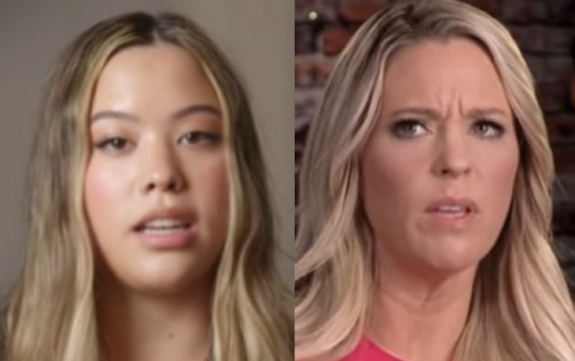 Less than a year after repairing their mother-daughter relationship, Kate and Hannah Gosselin are reportedly on the outs once again.
According to The Sun, the most-recent rift between the two stems from comments Hannah made on the premiere episode of VICE's Dark Side of the 2000s, in which Hannah–- along with her brother Collin and their father, Jon Gosselin–- discussed their rise to fame on TLC's Jon & Kate Plus 8. (The series later became Kate Plus 8 following Jon and Kate's divorce.)
During the episode–- which aired a month after Kate and Hannah reunited at Hannah and Collin's high school graduation–- Hannah, Jon and Collin also spoke about Kate sending Collin away to a psychiatric hospital when he was 12 and publicly deeming him "special needs."
Kate was reportedly not thrilled that her daughter decided to speak out against her, prompting them to fall out again, despite Hannah having "worked hard" to repair the relationship with her mom.
" … sadly Kate has never treated Hannah well after she went to live with her father," a source told The Sun. "This most-recent outburst from Kate has not helped their current relationship."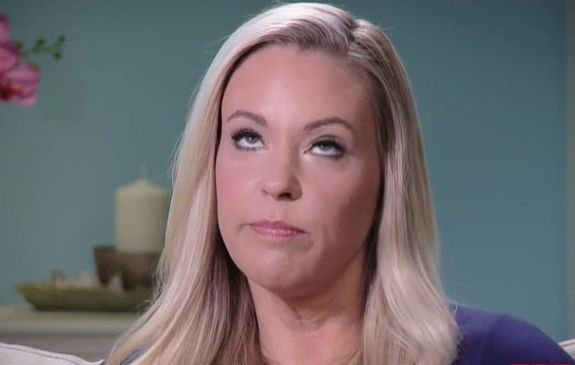 After the episode aired, Mady Gosselin–- one of Jon and Kate's twin daughters–- took to social media to defend Kate and dispute the claims made by Jon, Hannah and Collin. Kate ultimately broke her silence on the matter, too, claiming she placed Collin in the residential facility for the safety of herself, her children and Collin; she also claimed Collin has continued to display "unpredictable and violent behaviors," despite having no contact with the teen for years.
She did not, however, mention Hannah in the statement she made after the show aired.
While Hannah and Kate are back on the outs, Hannah will reportedly continue trying to build relationships with the other Gosselin kids.
"Now that her siblings will finally have some space from Kate, they will have more of an opportunity to thrive as brothers and sisters," the source claimed.
RELATED STORY: Jon Gosselin Says His Estranged Daughter Mady's Recent Comments About Her Brother Collin Came From Kate Gosselin: "Please Give Collin a Chance"
(Photos: VICE; TLC; Instagram)