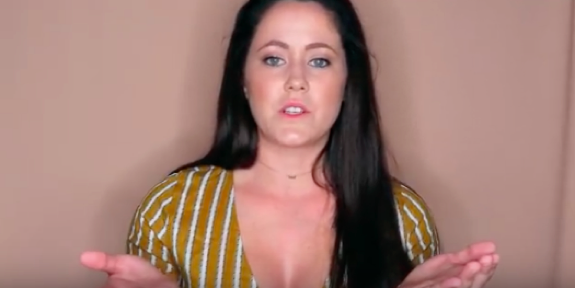 Former Teen Mom 2 star Jenelle Evans has plenty of free time these days (given that she doesn't have a job), which allows her to make terrifying Tik Tok videos, as well as hop on YouTube from time to time to answer hard-hitting questions from her fans and/or haters.
In a new YouTube video, Jenelle discusses why she decided to give her marriage to David Eason another try (despite her making abuse claims against him), and why she's living on The Land again instead of in Tennessee. She even started singing that familiar ditty that 'Teen Mom 2' fans have heard for years about regaining custody of her oldest son Jace!
Luckily, for those who haven't quite reached the level of cabin fever to resort to watching videos on Jenelle's YouTube channel, we've once again taken one for the team and put together some of the high (HIGH! HIGH!) points of Jenelle's video.
On how she's "surviving the quarantine":
Jenelle kicked off her video (literally, less than a minute in) with frequent use of the word "we," suggesting her "quarantine" was happening alongside the human virus himself, her estranged husband, David Eason.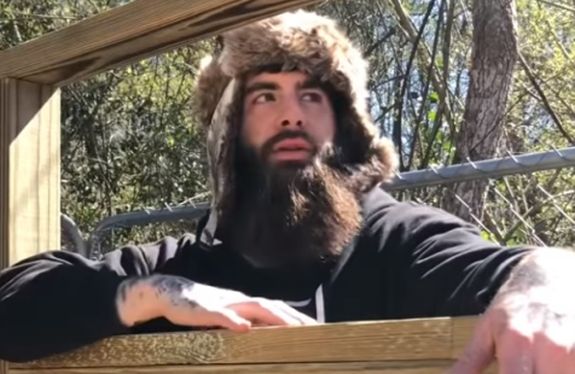 "Right now, of course, we are staying home with the kids and we are not trying to go out, not trying to be around any other people and we're social distancing … ."
So…. business as usual?
Later in the video, Jenelle confirmed that she and David have, in fact, reconciled.
"Yes," Jenelle when asked the question if she was back with David.
"Me and him are deciding to work things out right now," Jenelle said. "We're takin' it slowly."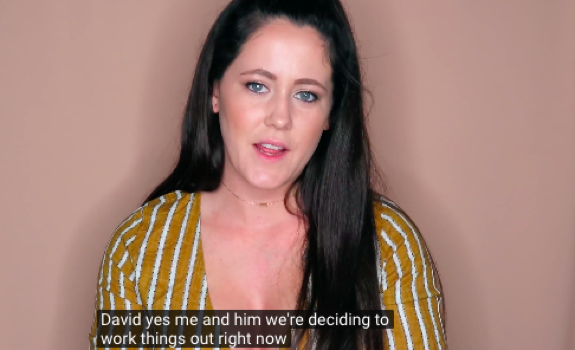 On why she decided to move back to North Carolina:
Jenelle's confirmation that she and David are back together pretty much explains why she decided to move back to North Carolina; however, she said the move was actually motivated by money…just as The Ashley told you nearly a month ago.
"I cannot afford rent and a mortgage," she said. "I have to choose one or the other and I have a house here that I own. I don't own the apartment in Tennessee, so I decided to move back."
She claims that she can't pay the $1,700 a month in rent for the Tennessee apartment and $1,000 mortgage for her home on The Land. (Again, that pesky "no job" thing is coming into play…)
"Now, I've been here [on The Land] for two months," she said. "There's no point in going back to Tennessee, unless something changes like selling this house. As of right now, I'm not planning on selling this house."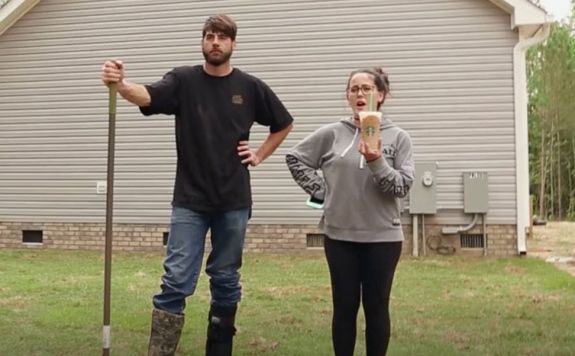 Jenelle added that on The Land, all of the kids are able to have their own space and lots of animals. (Umm… no comment on that last one…)
"We decided to come back here and things are going pretty smooth," Jenelle said.
On whether or not David made any changes to convince her to get back together with him:
"A lot of things have changed," Jenelle said. "Me and him have decided to just try to remain positive, no matter what, and if we have an issue, we really need to talk it out."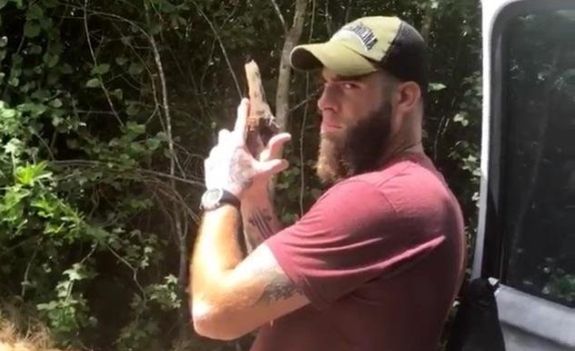 Later in the video, Jenelle admitted that while she was living in Tennessee, she was the one who reached out to David.
"I'm not gonna lie; I contacted David first," Jenelle said. "And I told him, I said, 'I'm sorry' and he contacted me back and said, 'For what?' And I said, 'I think we just ended things abruptly and I think we need to try to work things out for our family and our marriage' and he said OK.
"Once we started talking again, he did come visit two or three times before I moved back to North Carolina," she said. "When he did come visit, I told him, 'Things have got to change. We cannot be so unhappy. We have to start communicating with each other about our problems. And we have to sort it out; we can't let the same thing keep happening, or the same topic for an argument keep occurring."
Later, she revealed how she "got past" all the stuff David had done.
"I think things got so bad in our relationship that I was so unhappy that I felt like I needed to come out of it, and the only way to come out of it was if I were to distant myself. So I distant myself for a little bit."
(And, no…that is not a typo. Jenelle literally said she was needed to "distant" herself.)
Jenelle said she soon realized she couldn't resist the sweet tickle of David's beard hair on her chin.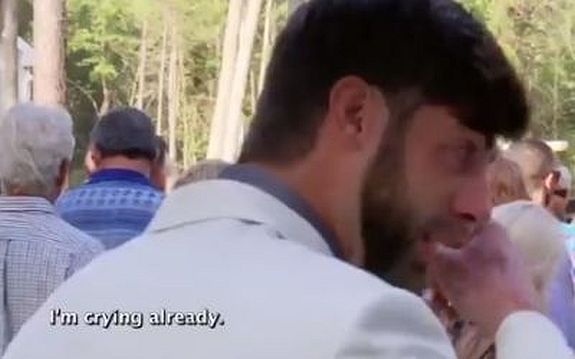 "I realized that's not what I wanted, that I needed to work out my marriage."
Jenelle— who already has one divorce under her 28-year-old belt from when she married Courtland Rogers— said the idea of being twice-divorced scared her.
"I didn't want another failed marriage," she said. "I just wanted the kids to be happy."
On claims that David has been abusive in the past:
Back in November, after splitting from David, Jenelle filed for and received a restraining order, barring David from coming around her or the kids. In the court docs she filed, Jenelle claimed that she and the kids had been subjected to abuse by David. After they reconciled, though, Jenelle began to deny any abuse had ever happened.
She addressed the topic during this YouTube video.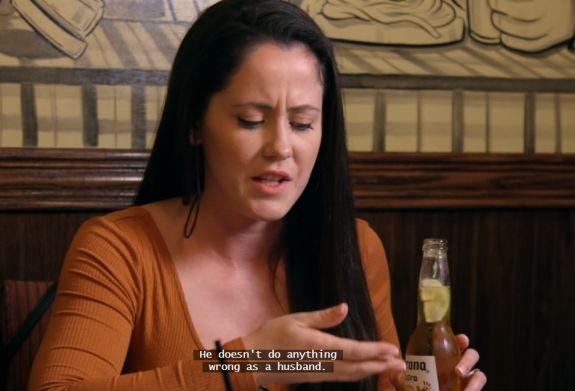 "I want to tell you guys that David has never abused the children. He's never abused me," Jenelle added. "I've always had disagreements and those would turn into big arguments and this is the reason why I decided to go back home and work out my relationship because ultimately, it's for my family."
Later, Jenelle talks about how "blessed" she is.
"I'm feelin' pretty blessed," she said. "You know, when I was gone, I wanted to come back home, and I did. And I'm happy I did."
On how her relationship with David has impacted her income:
Despite David being a controversial individual to associate with (to say the least), Jenelle denied that being back with him has cost her any sponsorships.
"No, that's not true," she said. "I know everyone has heard lately that I've been losing sponsorships. No, I haven't been losing them, I've been kindly taking down my post because they just asked me to. Did I have to? No. Was I fired? No."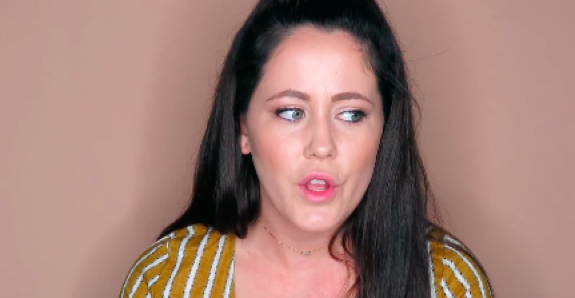 In reality, Jenelle has lost numerous sponsorship deals, due to her haters contacting the companies that are working with her.
On her co-parenting relationship with Nathan:
Jenelle may be convinced that Nathan Griffith wants to wrap his no-sleeved arms around her and live happily ever after, but all of that delusion aside, she maintains that the two of them are able to somewhat function as co-parents.
"It's fine, I mean he hasn't really seen Kaiser much since we moved back to North Carolina because he's in Florida and his mom is in Tennessee so Kaiser just FaceTimes with Nathan as of right now….Nathan lives in Florida as well, so that's on him."
On her ongoing quest to gain custody of Jace:
Unsurprisingly, Jenelle touched on the usual topic of when (or if) she plans to regain custody of her son Jace from her mom, Barbara. As per usual, she said she has a plan in action.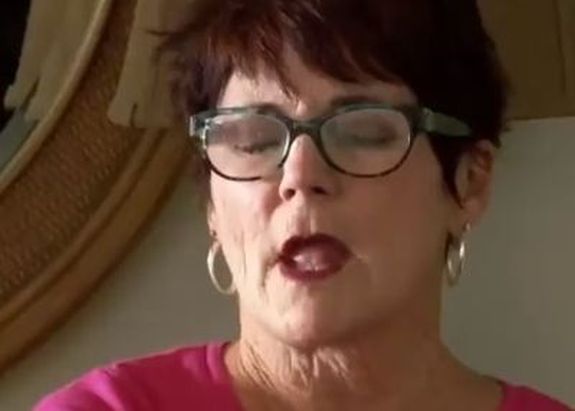 "Right now Jace lives with my mom — of course, everyone knows that — I am slowly trying to convince her once again to just let Jace live with me so I don't have to take her to court," she said. "It costs a lot of money, everyone has to testify on the stand when you go to custody court and that's not fun and I don't want to throw dirt back and forth between both of us and I would just like to settle. Settle it civilly."
On her relationship with Barbara:
Jenelle said she and her mom were "doing pretty good" — so much in fact, that she even gives Barb a call while filming her Q&A. Unfortunately, Barb screens her calls doesn't pick up and we miss out on what were sure to be some solid sound bites.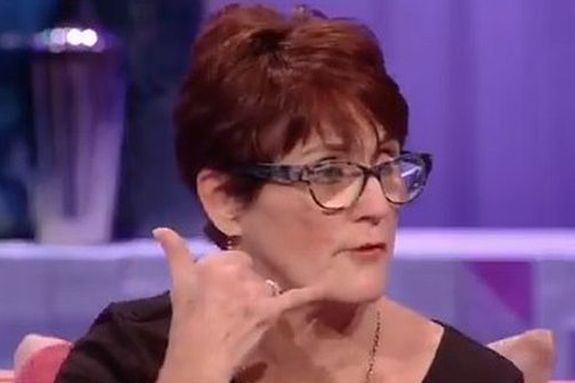 On MTV's decision to keep Amber Portwood on Teen Mom despite her July arrest:
Jenelle has made it no secret that she's upset she was fired from 'Teen Mom' and her nemesis Amber was not.
"This has a been a question that everyone has asked me for a while and honestly, it bothers me," Jenelle said. "I mean, I think that it's very unfair and I didn't really do anything wrong, so we'll leave it at that."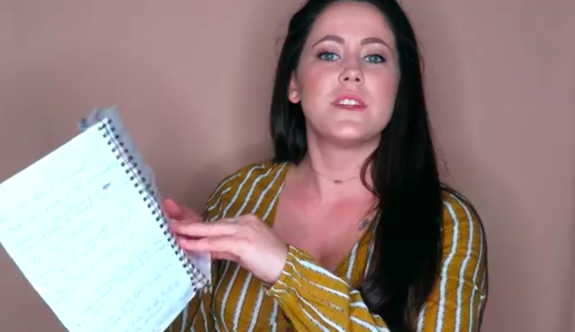 On her non-existent future with 'Teen Mom 2':
During her Q&A, Jenelle again told her "fans" that she has no offer plan to return to 'Teen Mom 2.'
"No, I'm not going back to 'Teen Mom' but I am still gonna do YouTube no matter what I do," she said. "I do have a project coming up, we don't know whether it's gonna be on TV or YouTube, we'll see. But I'll keep you guys updated."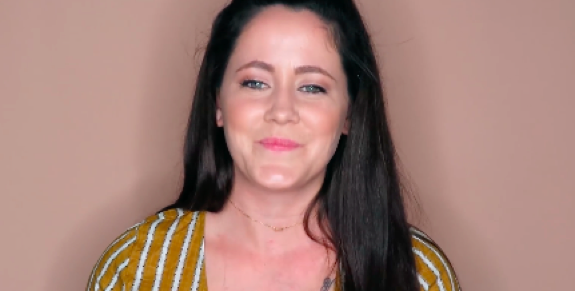 Jenelle said later in the video that she plans to announce this "awesome" project as soon as her contract with MTV expires on March 27.
Other things Jenelle addressed during her Q&A:
– She's not pregnant
– She wants to bring cows to The Land
– She's definitely back in North Carolina permanently
– She finds it difficult to be single (WHAT?!)
– She thinks the C0ronavirus is "just like the flu, maybe a little less…"
– She feels she's smart for buying The Land, because she has no neighbors coughing on her currently. (No, seriously…she said that.)
You can watch Jenelle's full of nonsense Q&A below!
RELATED STORY: Jenelle Evans Discusses Her Plans For After Her 'Teen Mom 2' Contract Expires Next Month: Writing a Book With Her Mom Barbara & Getting Into Modeling
(Photos: YouTube; Instagram; MTV)