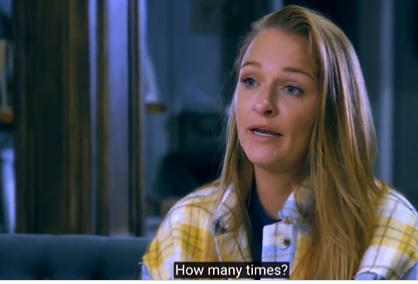 From being on a show that's not being watched, to being in debt to Uncle Sam, it's been another busy week for the stars/former stars of the 'Teen Mom' franchise! In an effort to bring you up-to-date on the latest Teen Mom OG and Teen Mom 2 news, The Ashley brings you the Teen Mom News Pile.
Here are some of the major (and minor but interesting) 'Teen Mom'-related things that happened over the last few days…
'Teen Mom: The Next Chapter' Ratings Sink To New Lows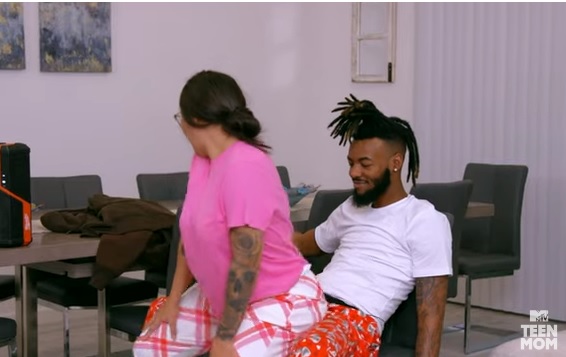 All of the baby daddy lap dances in the world can't stop the sinking of the S.S. Teen Mom.
Season 1B of 'Teen Mom: The Next Chapter' is currently airing, but unfortunately, not too many fans tuned in to watch the latest episode.
According to Programming Insider, the August 2 episode of 'Next Chapter' brought in a paltry 243,000 live viewers.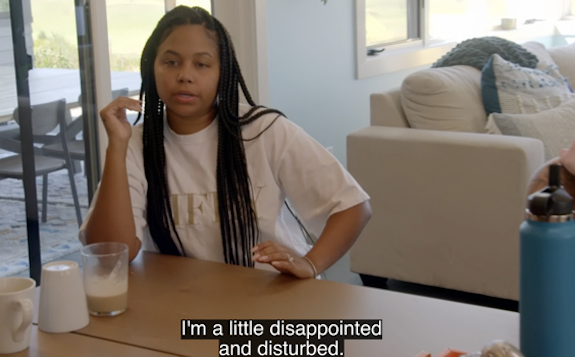 This level of viewership is down from the episodes that aired at the end of Season 1, which had at least 300,000+ viewers. (As The Ashley reported at the time, though, the premiere episode of 'Next Chapter'— which aired in September 2022— had only 200,000 live viewers; however, the viewership increased slightly as the show continued to air.)
For comparison purposes, the premiere episode of Chelsea Houska's HGTV show, Down Home Fab, had 678,000 live viewers in January. The Season 11 premiere of 'Teen Mom 2'— which aired last year— brought in 459,000 live viewers.
Of course, live ratings are much-less important than they were back when the original 'Teen Mom' premiered in 2010. With the addition of streaming services, apps and online options, viewers have more ways to watch shows than ever, and this affects the live ratings. (Here's a good article by The Hollywood Reporter that helps to explain it.)
Other reality TV cable shows still managed to garner way higher ratings than 'Next Chapter' did that night, though. For instance, TLC's Dr. Pimple Popper had an impressive 1.14 million viewers, while My Strange Addiction secured 421,000 live viewers.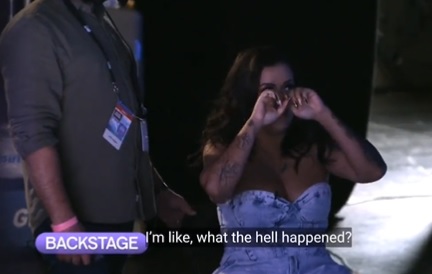 Maci Bookout Owes Over $26k in Taxes to the State of California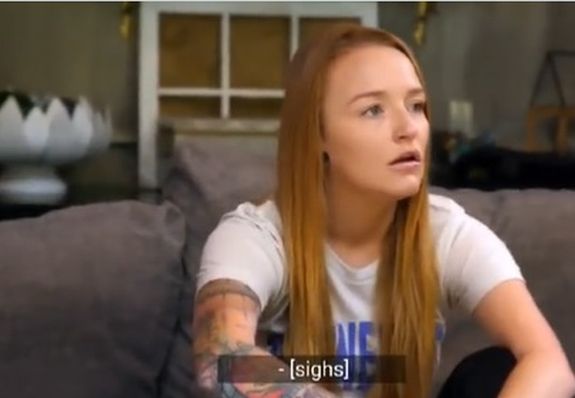 Maci once again owes the government big bucks in unpaid taxes.
In Touch Weekly recently broke the news that the Tennessee native (and Bud Light enthusiast) reportedly owes over $26,000 to the state of California. A tax lien was filed against Maci in May for $14,227. She has an additional tax lien for the tax year of 2017 against her for $12,569.
The Ashley viewed the filings found by In Touch and can confirm it's legit. However, the tax records do not indicate why Maci– who lives in Tennessee and doesn't appear to own any property in California— owes money to the Golden State.
While The Ashley can't confirm the reason, she did discover that Maci owns a company— Bulletproof Enterprises— that has a mailing address in Newport Beach, California. Her Tennessee address is listed as the company's primary address.
The company— whose name is clearly a nod to the title of Maci's 2015 memoir, Bulletproof—was founded in 2018. It is not clear why it is tied to Newport Beach, California, though. (Again, The Ashley can't confirm this is the reason that Maci owes taxes to the state of California.)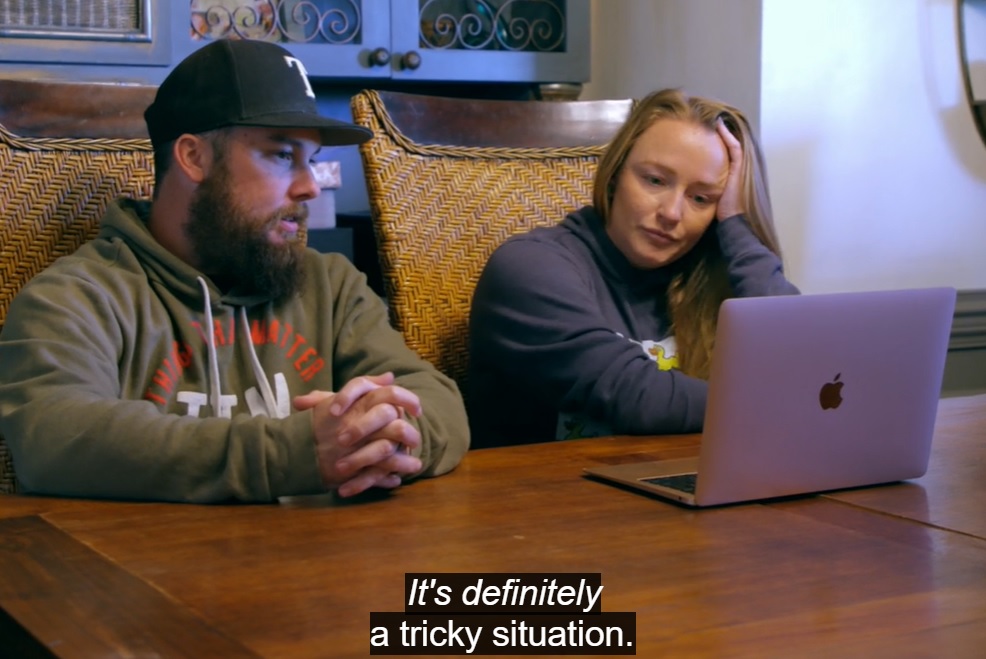 This is, of course, just the latest tax lien Maci has dealt with since starting with MTV in 2009. In 2013, she was hit with a lien of $78,308, and in 2015 received another lien for $5,249. Both of those tax liens were paid off in 2015.
In August 2017, Maci had another lien for $12,569 in state taxes for the years 2012 and 2014. That lien has been paid off.
Maci is not the only 'Next Chapter' star who is in trouble with Uncle Sam. Earlier this year, it was revealed that Leah Messer owes $780,000 in unpaid taxes.
Mackenzie McKee Says Her 'Teen Mom' Producers Helped Her Lie to Make Ex Josh Look Good On the Show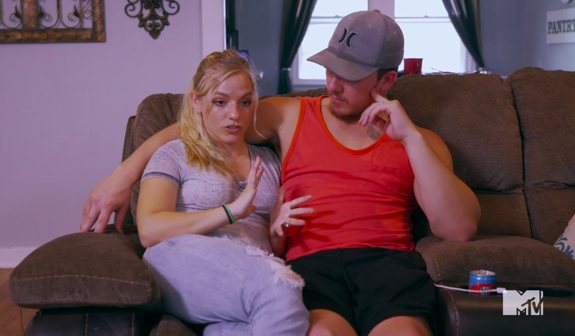 Mackenzie says she tried really hard to make her rodeoin', honky-tonk-hussy-bangin' husband, Josh McKee, look good during their time on 'Teen Mom OG'—and even resorted to lying to viewers with the help of her producers.
"We did everything we could to make Josh look good," Mack said in a new interview with the Sarasota SpeaX podcast. "[The producers] were on his side."
The ongoing drama-filled saga that was Josh and Mackenzie's relationship is well-known by 'Teen Mom' viewers. While it made for interesting TV, Mackenzie said that her staying in such a horrible relationship made her lose clients for her Body By Mac fitness training business.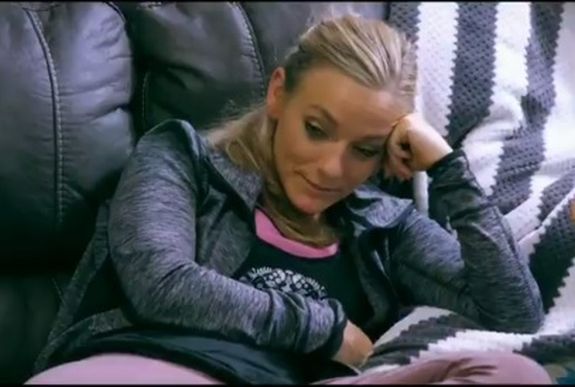 "Women started unsubscribing to Body By Mac. They were like, 'I can't support you, I can't respect you. The fact that you're staying with this man after all he has done, I don't even like you,'" Mackenzie said.
"It had a very negative effect on me. So here I am, thinking, 'I need to keep these people's respect' so I created this false— not false, because I guess I was lying to myself. And I was always sticking up for him."
Mackenzie claimed her producers got involved to help cover up Josh's, um, indiscretions after one of his affairs became public. Because it was in the tabloids, Mackenzie and Josh had to film about it for the show.
(In case you're wondering, this is the incident she's talking about.)
"Basically me and Josh had this conversation before [the film crew] showed up. I'm like, 'OK, I don't want the world to know that you actually went and slept with someone, but people took pictures of you, and it's out there and in the tabloids, so you have to film about,'" Mackenzie said. "So what we're going to do is come together and lie. I will help you.' And even the producer [helped.]"
Josh was instructed to say on-camera that things between him and his rodeo-ho "got a little out of hand" and that he only held the girls' hand (and not her, um, other body parts).
"The producer helped us," she said.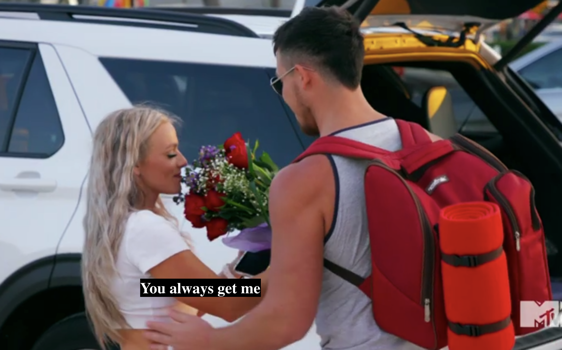 Mackenzie said that she lied about Josh because she didn't want people to know how bad things really were.
"It's all clear now. I paid for everything…I just took care of it and I paid for everything," she said. "I just wanted to look like I was loved, and I did have a good husband. Because if I'm not loved, then I'm not worthy…
"It just got to the point where I would look in the mirror and be like, 'Am I that ugly? He's off sleeping with all these women." (Mack informed us that rodeo groupies are affectionately known as "buckle bunnies"…. #TheMoreYouKnow.)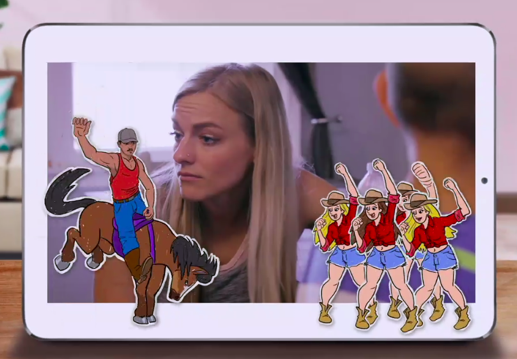 Mack said that Josh started "enjoying" the buckle bunnies when her mom, Angie Douthit, got sick with cancer.
"He was off rodeoing, and here I am funding these rodeos, and [the affair] is happening in my vehicle and [with] my money…I guess I lacked a lot of self-love."
When Josh had an affair with one of Mack's cousins in 2020, she tried to cover for him but eventually realized she was done.
"I picked a spot on the map, I found a house that was furnished that night," she said. "And me and my kids drove two days later into Sarasota. I had never heard of Sarasota. I gave all the kids a plastic tub and I said, 'What fits in this tub goes with us.' We took four tubs and we got in the car and we drove 17 hours."
Josh came to Florida for a short period and tried to make things work with Mack, but he eventually went home to Oklahoma and Mack filed for divorce.
Mackenzie recently posted on Twitter that she can't find Josh and that he refuses to sign the divorce papers.
View this post on Instagram
"If anyone can find Josh tell him I've been trying to reach him concerning his extended divorce papers he has needed to sign," she wrote in a tweet that has since been deleted. "I filed over a year ago man. Haven't asked for child support or nothing. Just for a divorce."
Cory Wharton Is Tired of Being in Cheyenne Floyd's Shadow on 'Teen Mom'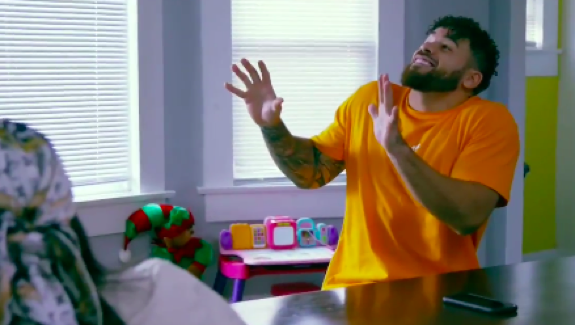 Cory has worked his mug onto nearly every bad reality TV show that MTV has to offer, but he's apparently hoping the network will create one more, just for him.
In a new interview with The Daily Mail, Cory said he's got main character energy and is ready to take on a show of his own.
'I would say the biggest thing about 'Teen Mom' is that it's through Cheyenne's voice. And what I mean by that is she's always gonna have the last say… you know, the show's called 'Teen Mom,' it's not called 'Teen Dad!'" he told the site.
'So we're like kind of side characters in the show, so we just kind of do our thing and have fun with it,' he added.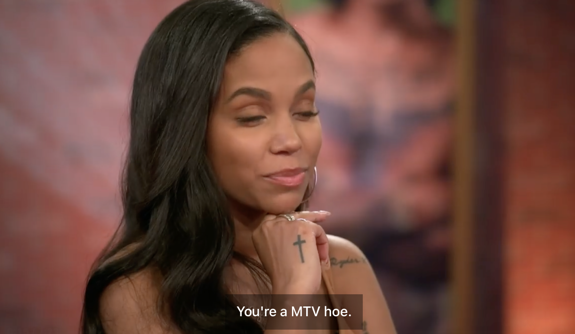 Cory— who, for the record has already appeared on MTV's Teen Mom OG, Teen Mom: The Next Chapter, Teen Mom Family Reunion, The Challenge, Ex on the Beach, and The Real World— said he would love to get a spin-off about him and his family.
"I would love a show about what's going on and our co-parenting thing because I think we can be very entertaining," Cory said.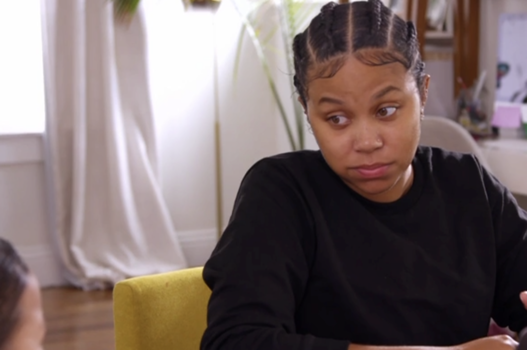 To catch up on more recent 'Teen Mom' news, click here!
(Photos: MTV)