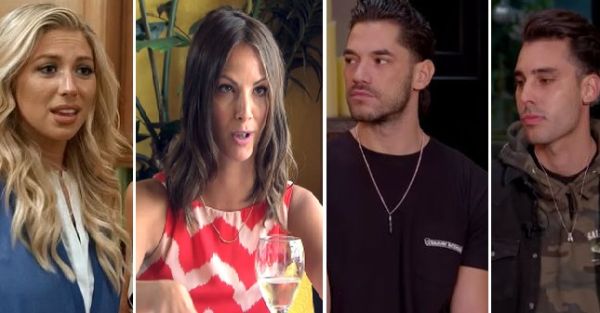 Stassi Schroeder and Kristen Doute have been fired Vanderpump Rules!
Bravo broke the news in a statement to Variety on Wednesday that the longtime cast members— as well as newcomers Max Boyens and Brett Caprioni— have all been cut from the show.
"Bravo and Evolution Media confirmed today that Stassi Schroeder, Kristen Doute, Max Boyens and Brett Caprioni will not be returning to Vanderpump Rules," Variety reported.
Max and Brett got the ax due to Bravo (finally) taking action over the guys' past racist tweets (that included many uses of the N-word), as well as sexist and homophobic ones, that went viral following the 'Vanderpump Rules' Season 8 premiere in January. (Brett and Matt both apologized.) During the recent Season 8 Reunion, Lisa Vanderpump defended her decision not to fire Brett and Max when the tweets resurfaced.
"If I fired every one of you that have made mistakes, it doesn't matter to what degree, probably none of you would have a job," Lisa said at the time.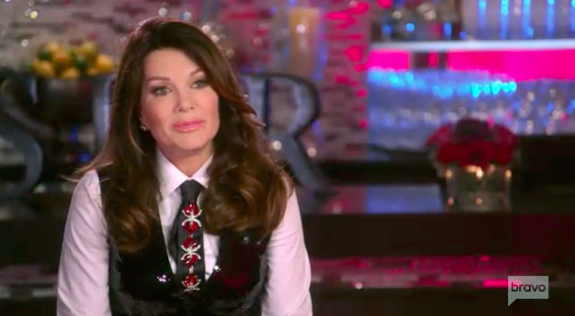 As for Stassi's and Kristen's firings, they comes one week after former 'VP' cast member Faith Stowers blasted Stassi and Kristen in an online interview with Floribama Shore star Candace Rice. During the interview, Faith discussed what it was like to be the only African-American cast member on 'Vanderpump Rules,' and exposing the mistreatment Stassi and Kristen subjected her to, most notably the times in 2018 they called the police on her and tried to get her arrested for crimes she didn't commit.
The racist comments Stassi has made over the years on her Straight Up With Stassi podcast also came under fire, causing many of her sponsors to end their relationships with her. (Last week, shaving brand Billie and vitamin company Ritual both ended partnerships with Stassi.) On Tuesday, Variety reported that Stassi has officially been dropped by her agency, United Talent Agency (UTA), as well as her publicist.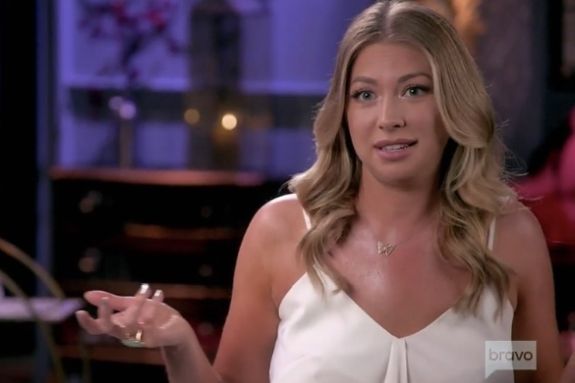 Stassi has been with her publicist since the beginning of her media career and was represented by Metro Public Relations since mid-2018. The firm confirmed on Monday it had parted ways with Stassi.
"She became a client when her publicist joined our company in July 2018," the statement read. "We made the decision this weekend to part ways with Stassi."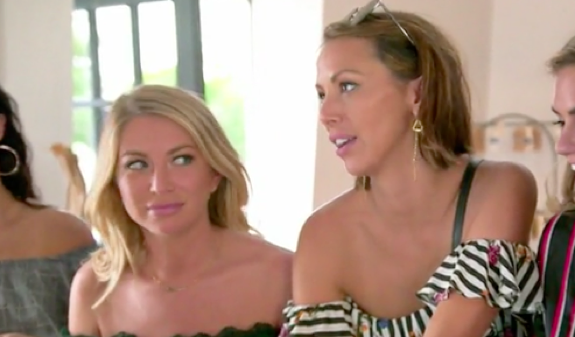 Both Kristen and Stassi issued apologies on social media following Faith's interview. However, the apology tour seems to be too little, too late. The backlash from her treatment of Faith has also cost Stassi her guest bridal column for Glamour magazine. The magazine said last week that it had not published any content from Stassi since March 11, "and has no plans to continue at this time."
Just this week, partnership deals continued to fall through for the waitress-turned-podcast host, including one with Secret Deodorant, which confirmed they had parted ways with Stassi when responding to comments on the company Instagram page — comments calling for the company to take action in response to Stassi's behavior.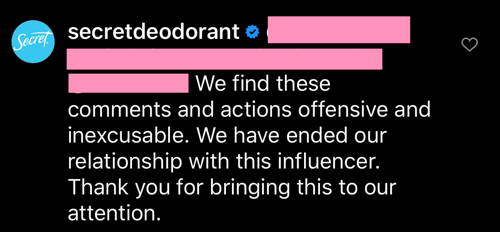 "We find these comments and actions offensive and inexcusable," the brand stated. "We have ended out relationship with this influencer. Thank you for bringing this to our attention."
According to Reality Blurb, Stassi has also received the boot from her Skrewball Whiskey partnership. In screenshot shared on Twitter, the "mom and pop" brand not only confirmed that it was severing ties with Stassi, but it explained why it was so important for the owners to do so.
" … The founders have put their entire life savings in order for Skrewball to become a reality. Steve was born in Cambodia and lived in a refugee for majority of childhood after surviving a disease that paralyzed his leg over night," the company stated. "Skrewball is the only liquor company in America that is minority owned, women owned, and disable owned. We are committed to being part of the solution and taking immediate action against any inequality and racism. Please rest assure, swift actions will be taken. We will no longer be advertising with Stassi."
While Stassi's partnership with with JustFab "expired" last year, the company said Tuesday it has "taken the action of removing her imagery across all channels."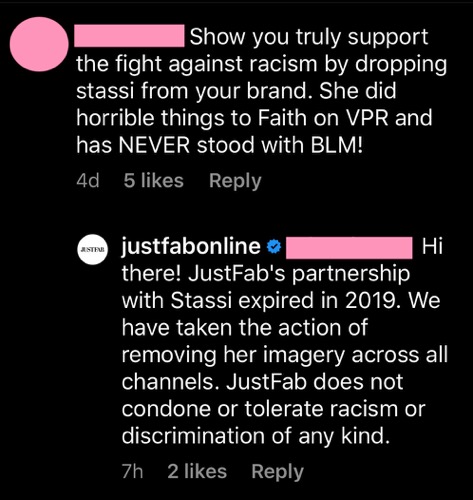 Kristen, Stassi, Brett and Max have yet to release statements on their firings.
RELATED STORY: Stassi Schroeder & Kristen Doute Issue Apologies For Their Past Actions Against Faith Stowers; Brittany Cartwright Speaks Out
(Photos: Bravo; Instagram; Twitter)